When people hear "data-led" and "agency" used in the same sentence, their minds go towards internal data management and consulting. Things like optimizing CRM databases, analyzing customer analytics, automating business processes, and all that jazz. But extracting data from the web is a whole different beast of a service. Agencies can leverage opportunities given by web data for many ends: expanding their offer on the market, monitoring competition, and streamlining reporting. And these are just several of the tried-and-tested options.
This blog post will give you a short, no-nonsense overview of how agencies can use web scraping tools. Adopting web scraping technologies can be a game changer, whether you're looking to provide more services to new customers or improve your offering to existing ones.
Why should marketing agencies invest in data-led services?
To cut a long story short, there are three main reasons for digital marketing agencies to turn toward web data extraction:
Differentiate yourself from competitors 💪
Add value for existing clients ⚜️
Add services you can offer to new clients ✨
The marketing agency industry is known to be fiercely competitive and challenging. Agencies are constantly competing against each other to win over clients, and it's essential to stand out to be the winner. One of the most straightforward ways to do it would be to diversify your portfolio with new services. Using web scraping tools is a good way to differentiate yourself from your competitors and keep offering your customers high-quality digital services.
It is also always smarter and easier to offer additional services to your existing pool of clients than to find and win over new ones. You already have established trust with those clients; you know their needs, gaps, and pain points. All that's left to do here is to schedule a call with the following subject line: "Data extraction services."
Besides, even if you are already actively working on bringing in new customers, offering them a wide range of services is always good, as it creates more opportunities for cooperation that they can consider. Offering new services based on data or using better tools to provide the same data services will give your marketing agency an edge.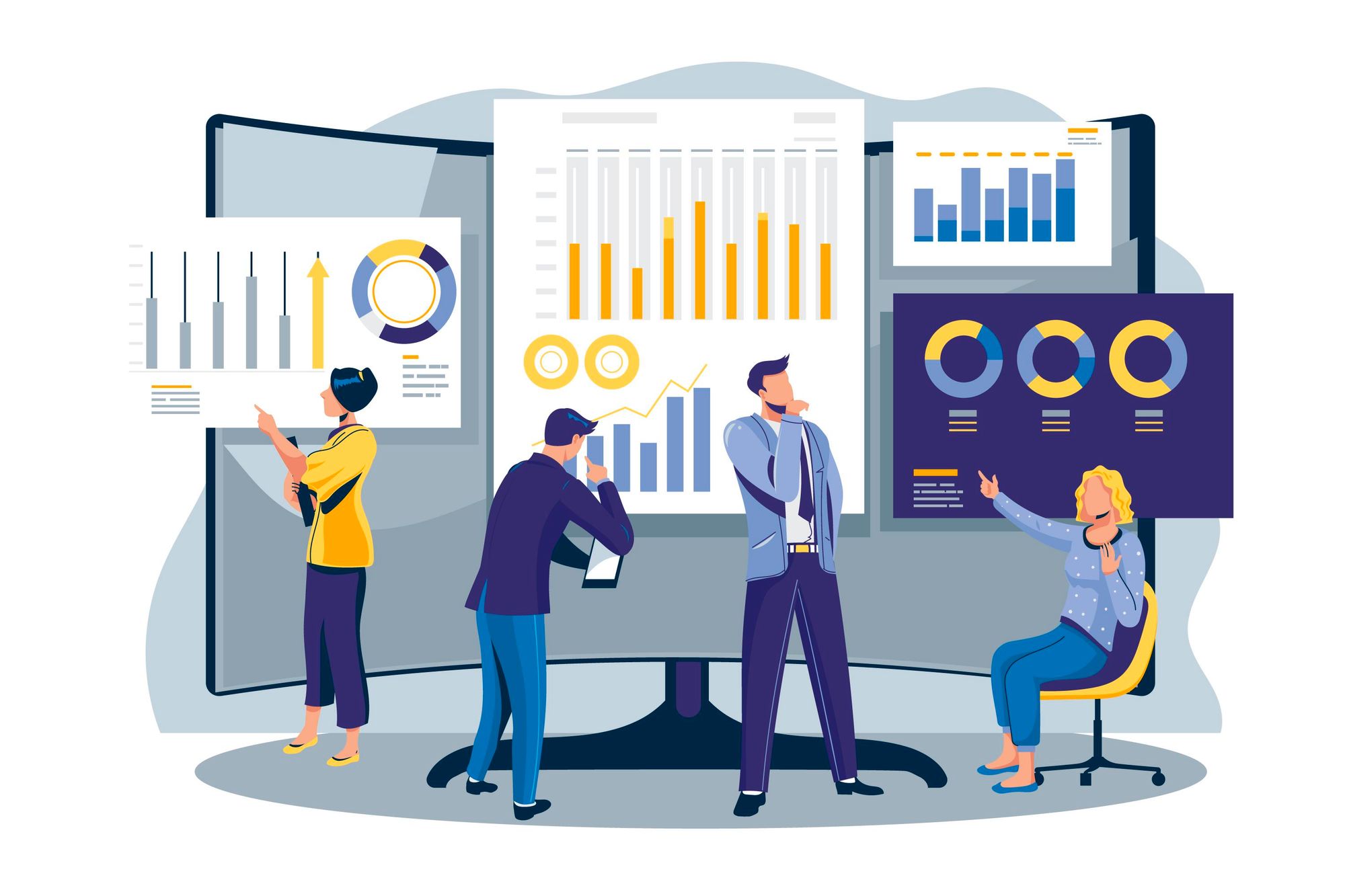 What data-led marketing services can you offer to your clients?
1. Lead generation 📇
Discovering businesses your client is interested in selling to can be challenging. Lead generation is a staple marketing agency service that is usually realized via organizing inbound or paid marketing campaigns. But forging a new customer base shouldn't be difficult. Besides, only a handful of agencies will offer data-based services related to discovering companies in the client's target market or finding their contact details.
Rather than running a classic PPC advertising campaign or relying solely on inbound marketing, you can try a different approach - data science. Similarly, web scraping can be used to generate leads at scale while staying cost-efficient and delivering new relevant contacts in real time. You can learn how it works here:

2. Reputation management ⭐️
Businesses want to protect their online reputation, whether we are talking about social media or review sites. And understandably so. You can be one of those digital marketing agencies offering laser-focused services for detecting negative reviews, fake reviews, or other damaging content. That content can be flagged and responded to by your client on the spot to avoid damaging their brand and stay highly responsive to their customers' needs.
This scale of reputation management isn't possible without powerful web scraping tech to hand. You can discover how B2B marketers use Google Maps scraping to oversee their brand reputation here: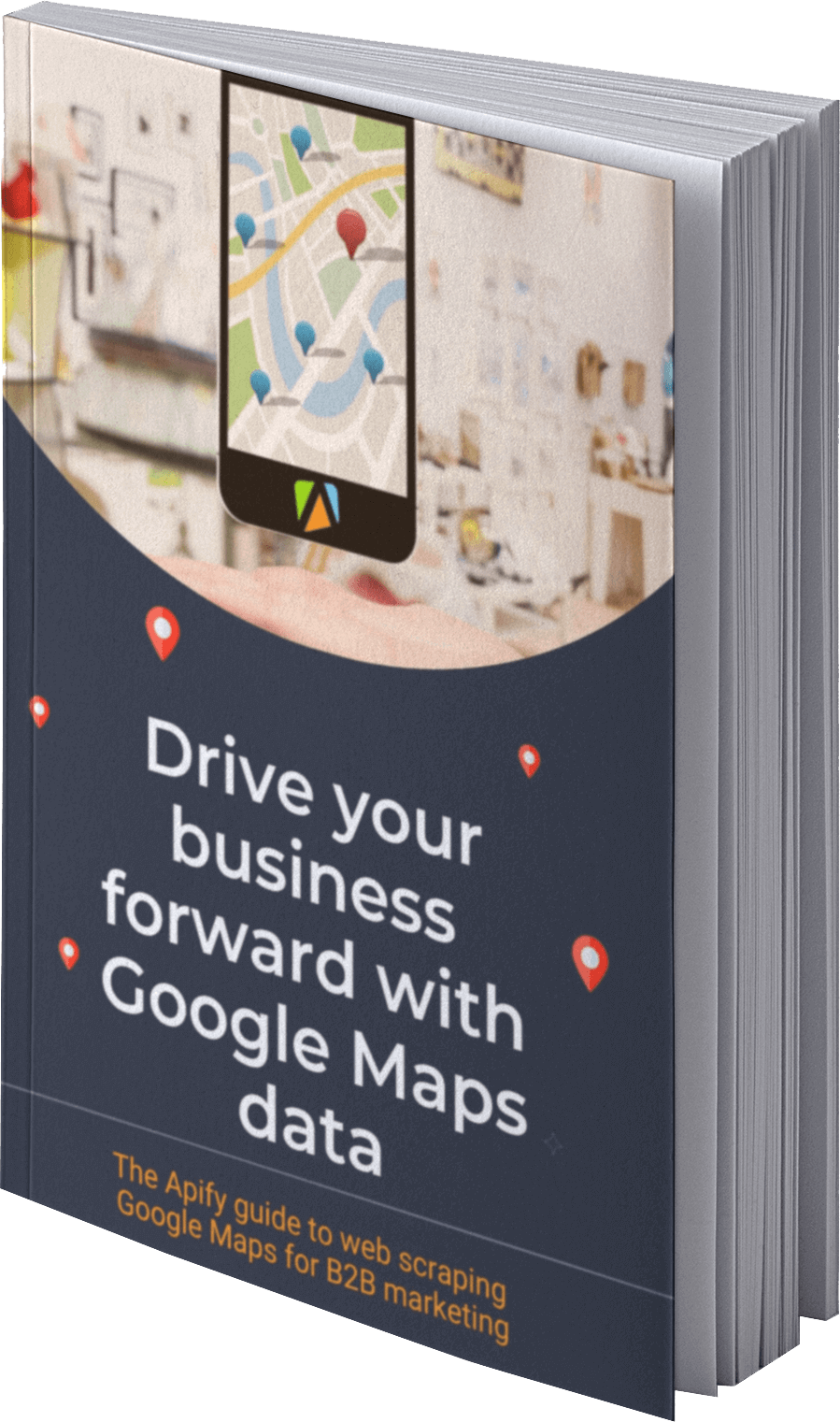 3. PPC Campaign management 🖱
Many agencies run pay-per-click advertising campaigns on behalf of their clients, but with advertising becoming more expensive, clients want to ensure they are achieving results. And if Google isn't ranking your ads high enough in its search results, you need to figure out exactly what you're doing wrong - or what your customer's competition is doing right. Manually googling for your product or brand can show you some results, but you'll need real data to make smarter SEO decisions that make your client go "wow."

Using web scraping and SERPs, you can validate that your ads are indeed showing up as well as their position across multiple advertising platforms. Now imagine all that, but also done in real-time. Welcome to the SERP scrapers; you can read all about them here:

4. Customer sentiment analysis & market research 💻
Clients often find themselves at the crossroads of deciding which customers to target and who to sell to. They also often find themselves lacking understanding of the changing sentiment out in the market, outside of the customers and prospects they directly interact with.
This is an opportunity for marketing agencies to step in and provide sentiment analysis paired with market research, collect views from review sites, and analyze responses based on competitors or other offerings in the market. An agency able to accurately detect where the market is headed, analyze the competitive landscape, identify gaps in sales and marketing strategy and help with its guidance is the one a client comes back to time and time again. For example, see how one of our clients decided to analyze user engagement using web scraping tools: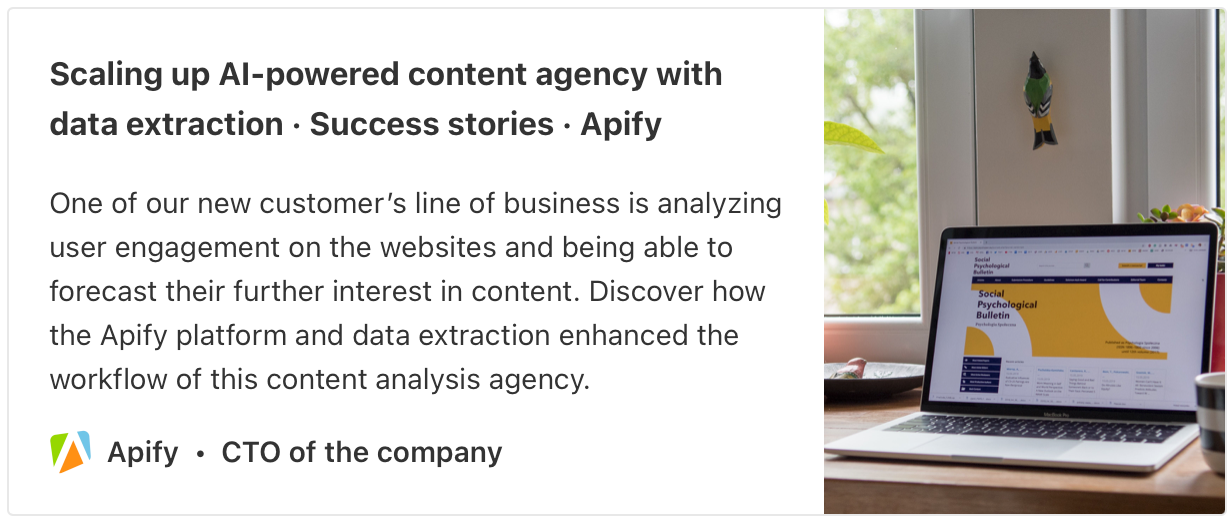 5. Automating reporting 📊
Last but not least, clients want to see the impact of their spending with marketing agencies and spot trends in their results. Launching a successful marketing campaign is half the job; the other is demonstrating the impact you're making. Unfortunately, reporting tools and dashboards are more often than not scattered across different systems. Agencies use a range of digital tools that are often poorly integrated, making reporting on the bigger picture difficult and disjointed.

By automating the reporting process and integrating these tools into a marketing dashboard, marketing agencies can provide an additional service to clients that allows them to see the value in the engagement. Providing powerful reporting can give you a holistic view of what's going on, making it invaluable for you and your clients. This additional service can be provided by your agency rather than sought-after by outside parties offering integration services.

How can web scraping help your agency grow?
Web scraping can provide a comfortable level of automation across all of these services, allowing them to be run inexpensively and at high quality. Marketing agencies with expertise in web data can provide high-margin services that add a lot of value to clients, increase client retention and help them attract new clients drawn to agencies able to provide this kind of differentiated services.
Apify is a platform that can support agencies throughout any one of these processes and help them monetize their data-led digital marketing services. We've been around for 6+ years now. We can help you navigate the world of web scraping  and automation in at least 3 different ways:
Try web scraping tools. Apify Store is full of free, ready-to-use web scrapers that can be applied to a range of websites: from social media platforms to search engines. Pick yours among 1,000+ of them, try scraping any website and see what you'll get.
Connect with the right web scraping developer for your data collection project. If you've already made up your mind about a particular solution, you might find useful our network of certified web automation engineers (Apify Freelancers).
Create custom scrapers. Got an ambitious project you'd trust only to the true masters? Contact the Apify enterprise services team with a short outline of your project, and let's schedule a call about it 😉