Apify Freelancers is a network of Apify-approved developers to help you automate mundane tasks and save money for things that matter - and you can monetize the result on Apify Store. Learn how Patrick did it!
Do you have a business idea or some daily chore you struggle with, and you wish you could automate it? Apify Freelancers, a network of Apify-approved developers, is here to make it happen for you. You tell them what's nagging you, and they create code so that a machine carries out the task for you. This way, you can save your time for more important tasks. The automation or scraping tool will then be yours to monetize through the Apify platform!
Read more about how you can make money with Apify Freelancers and how Patrick did it with an Upwork scraper.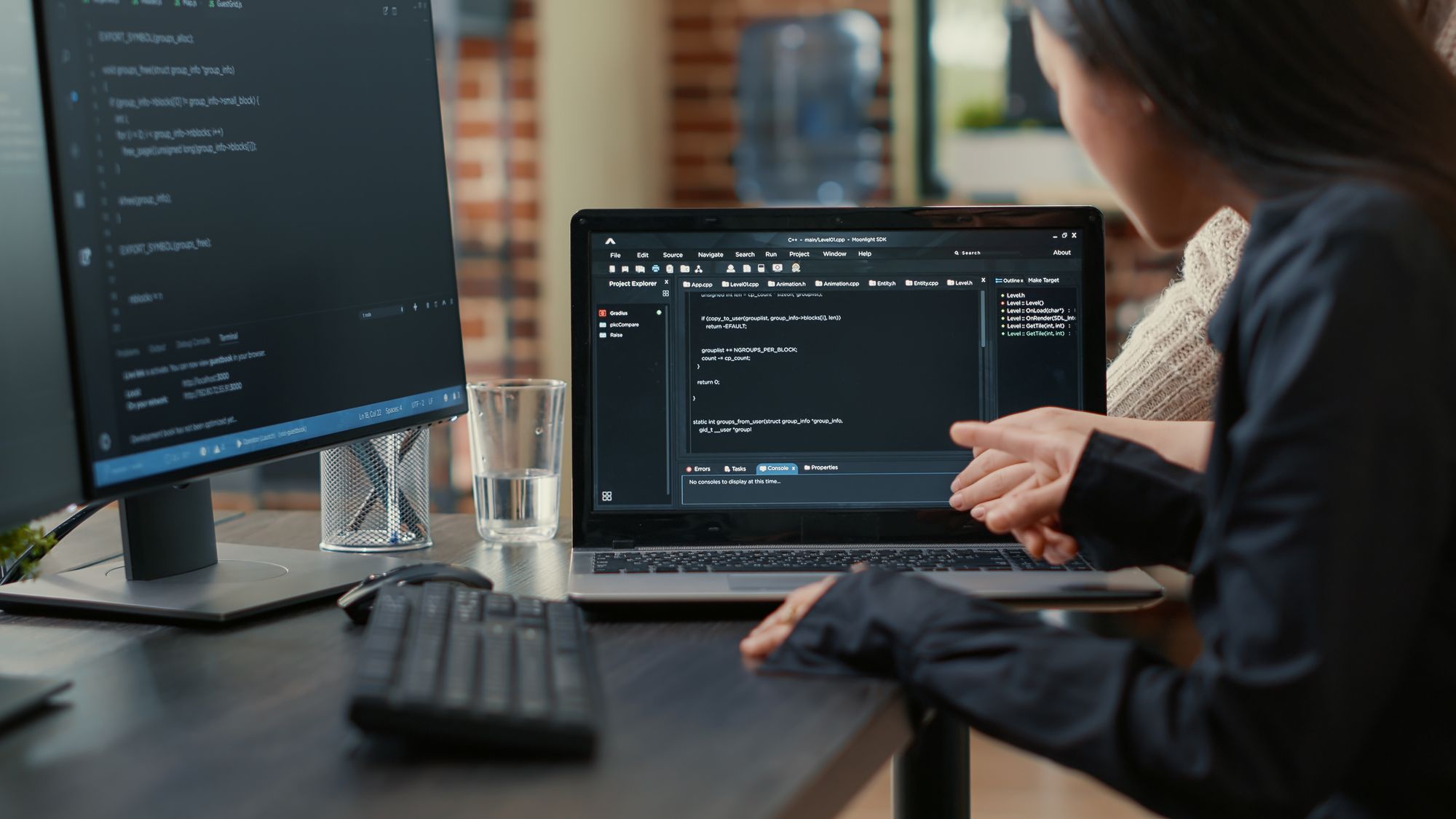 Apify Freelancers: the answer to your outsourcing prayers
Apify Freelancers is a network of developers who have passed Apify's rigorous selection process and signed NDAs to provide you with web scraping, data extraction, or robotic process automation (RPA) solutions according to your specific needs, starting from USD 100.
You can submit your request through a quick form that you can find on the Apify Freelancers homepage. Our team will then contact you with a few questions to better understand your needs. At this point, certified freelancers will send you project proposals with quotes and a suggested timeline for delivery, among which you can choose the most suitable for you.
Finally, you will have a chance to try out the solution before approving it. Once you do, it's yours! You can now proceed to use your automated solution, no coding skills needed. You also have the option to make it available on Apify Store for other customers to use for a price.
💻
Can code? Make money! Learn how you can make money from coding. ➜
Patrick and the Upwork struggle
Patrick had been an Upwork member for years, and he struggled to make money with it because it's hard to stay on top of all the job ads at all times. He was wasting hours every day just trying to be the first to contact potential clients, but he always seemed to get there too late. At the end of the day, he was left with little time to get the job done. Familiar with the freelancer's struggle, he took the most common issues and devised solutions for them.
The problem with APIs
APIs are software intermediaries that connect two applications and allow them to communicate with each other. Websites such as Upwork often have APIs that regularly send you their latest updates, e.g. the most recently posted job ads. However, this doesn't solve the problem that you can't be online to see them in real time all the time.
While APIs are generated by the websites themselves, several scrapers (user-developed) work as unofficial APIs for job searches, but most of what they do is scrape job descriptions based on the user's filters – and sometimes even log in for you and directly send a message to the employer.
How Upwork Scraper solves the API problem
His Upwork scraper, Upwork Job Auto Apply, takes this a step further. It still logs into the user's profile and sends a job application for each job description that fits the user's keywords and filters, but instead of sending a cold outreach, it also includes a link to Google Calendar. This way, the employer can directly schedule a meeting with you, eliminating one step in the communication process, which in turn reduces the chances of being outrun by other candidates.
On Upwork, every minute counts. The number of freelancers looking for gigs is so high that recruiters get dozens of requests within minutes of posting a task. Therefore, sending out automatic applications once a day is not enough. This Upwork scraper sends out automated messages every hour to increase the chances of being the first to reach out to the recruiter.
💻
Follow this step-by-step guide to set up Upwork Job Auto Apply without coding! ➜
Automation
The crucial step was identifying where the real obstacle lay and what particular task could be automated to solve it. On Upwork, you need to be among the first to apply for a job, but you can't possibly be online all the time, hence an automated RSS feed. Cold outreach can be ineffective when recruiters ask for specific skills and jobs, hence the Google Calendar function. Filtering and applying for jobs is time-consuming, hence the automation that applies directly to you. Once Patrick came up with the idea, Apify Freelancers made it a reality. The result is ten times more responses than traditional applications.
Once the automation was completed by Apify Freelancers and approved by Patrick, he made it available on Apify Store so that other users could benefit from it.
Later improvements and profit
Later on, Patrick noticed more gaps in the functions that could potentially be automated. For example, Upwork uses credits as payment for job applications, and sending so many applications, the credits may run out, and the scraper gets stuck. Therefore, Patrick included a credit-auto refill function. This integration automatically refills the users' credits when they run out, so the scraper can keep sending out requests.
Thanks to these functions and integrations, his clients significantly increased their income as freelancers on Upwork. Because clients are actually making money from this scraper, he was able to monetize it and make money himself. He set up a monthly rate that users have to pay in order to use the automation tool on Apify Store, and voilà! That's his passive income right there. This scraper has generated USD 100k+ total revenue for his businesses, and his clients appear to be equally satisfied. He had a few challenges to overcome, but ultimately he is proud of the result.
Monetizing your code
If you are a business looking to automate mundane tasks, you can turn to Apify Freelancers. All you have to do is submit your idea for a task to automate. A developer will create the code for you, and you will be able to monetize it on Apify Store. Contact our team now!
If you are struggling with a task, chances are you are not the only one. If you choose to make your code available for other users on Apify Store, you can also set a price for its usage. This way, you do other users a favor while making money for yourself.
And if you already have a team of developers creating the codes for your business? You can still upload those codes and monetize them on the Apify platform!
---
---