Find out how to scrape Yellow Pages data for lead generation and extract names, addresses, phone numbers, and emails from one of the world's most popular business directories.
When it comes to generating leads, Yellow Pages remains one of the most popular sources for business contact information. It is the original business directory, full of names, addresses, phone numbers, and emails, making it an ideal source of business details for marketers looking to generate leads. But going through the directory and searching for the types of businesses you're looking for is not an efficient approach. That's why many companies are turning to web scraping - an automated web data collection method.
Is it legal to scrape Yellow Pages?
If you have doubts about the legality of scraping Yellow Pages data, you should be aware that it is legal to scrape publicly available information from the web. Yellow Pages is a directory of publicly available business contact details, so scraping Yellow Pages is perfectly legal.
What tool should I use to scrape Yellow Pages?
You can scrape Yellow Pages using a ready-made web scraper specifically designed for the task. You don't need to be a technical person or learn how to code. All you need is an efficient and straightforward tool configured to let you extract the data you're looking for so you can quickly create a database for your marketing leads. In the absence of a functioning official Yellow Pages API, the best way to extract Yellow Pages data is with Yellow Pages Scraper. This powerful data extractor automates your workflow and scrapes Yellow Pages data for you at speed and scale.
➡️
Related 📧 Top 11 email scrapers for your business ⬅️

How do you scrape Yellow Pages?
Are you ready to make lead generation super easy? We'll show you just how quick and simple it is to use Yellow Pages Scraper with a short step-by-step guide demonstrating how efficient generating marketing leads can be.
Step 1. Go to Yellow Pages Scraper on Apify Store
You can go directly to the Yellow Pages Scraper page from here. Like all of our scrapers, this web scraping tool is in Apify Store, which you'll find on the home page of the Apify website under the Solutions tab. Once you're on the Yellow Pages Scraper page, click Try for free.

If you don't have an Apify account yet, don't worry. Signing up with your email account, Google, or GitHub is free and easy. You don't need to provide your credit card, so don't be shy and sign up!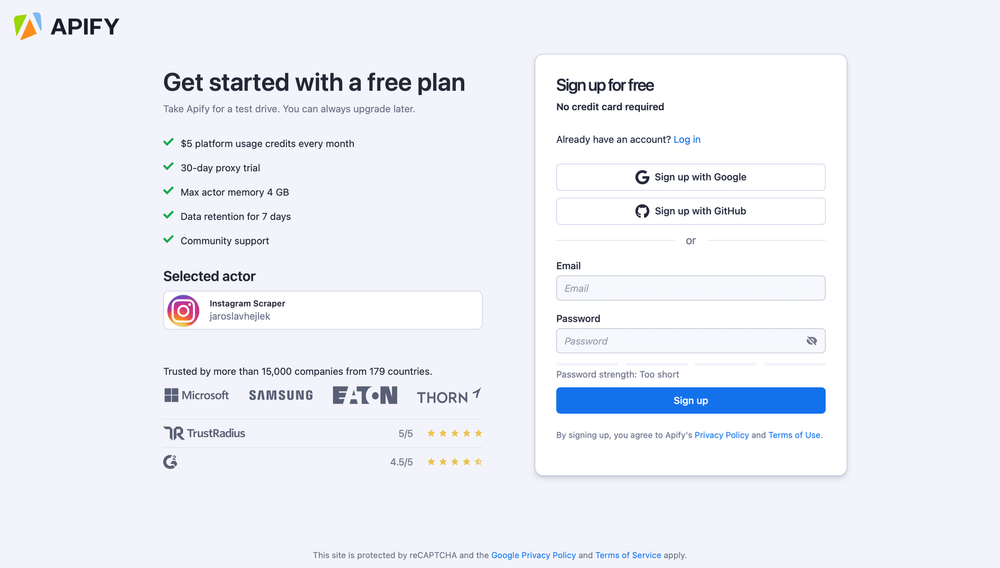 Step 2. Input your search criteria
Insert the Yellow Pages search query and location in the relevant input fields. You can add URLs in the Start URLs field by clicking the +Add button. You can also select the maximum number of items you want to scrape. Setting a maximum number is wise if you want to extract data very quickly.

If this is your first time using the scraper, just use the default settings to test the scraper, and you'll see how quick and easy it is.

Step 3. Click Start to collect your data
Click the Start button to begin extraction. While Yellow Pages Scraper is running, you'll see the output as the data starts coming in, but it hasn't finished until the status changes to succeeded, so hold your horses!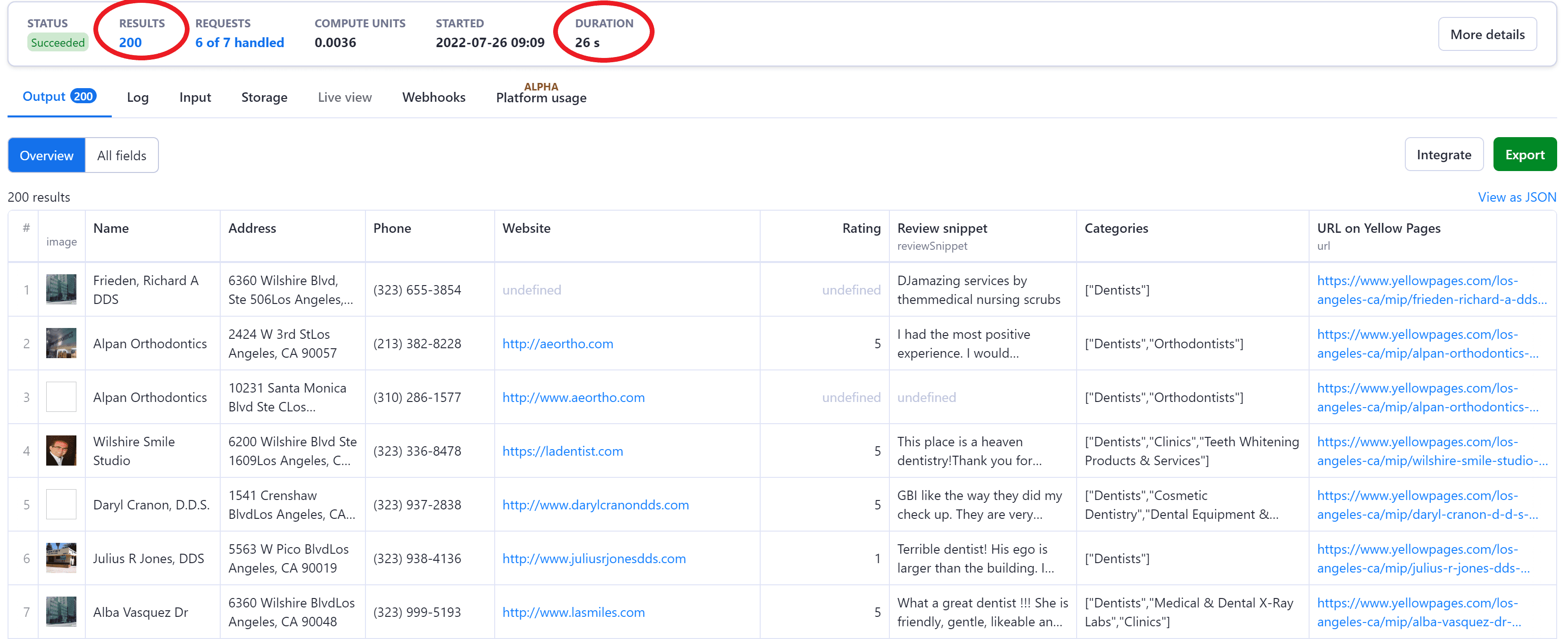 Step 4. Click Export to view and download your data
As you can see, we just extracted 200 results in 26 seconds! Now all you have to do is click the Export button to view and download your data. Choose the format you want from the options given.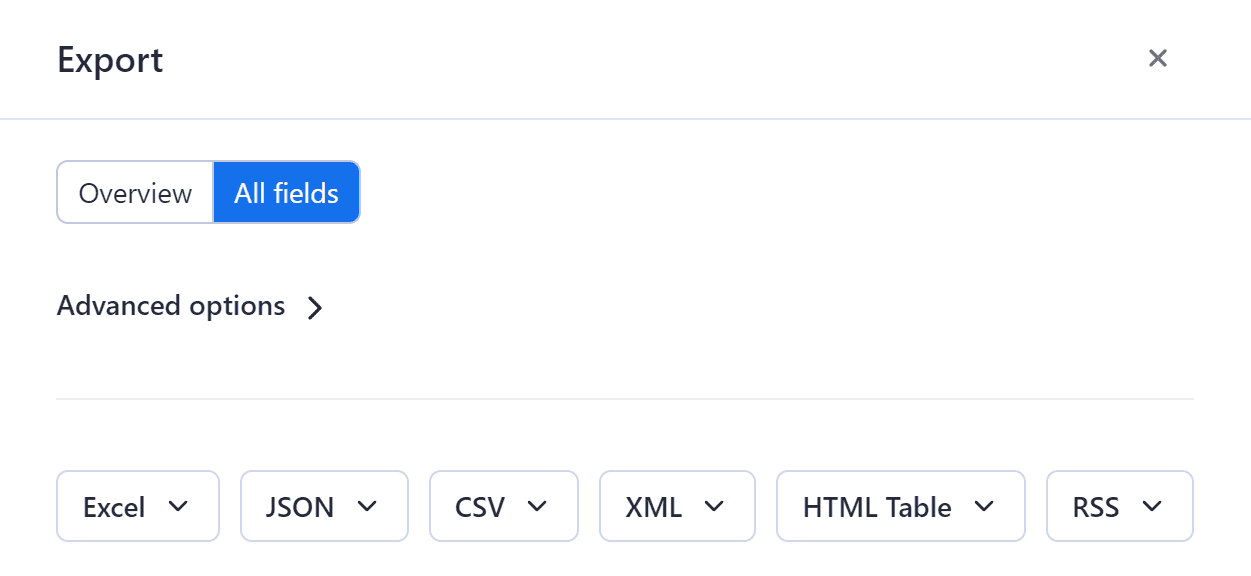 Start Apifying Yellow Pages
Well done! You've just extracted lots of data from Yellow Pages in no time! Easy, right? So, how about trying it again on your own? Just choose some search queries, click start, and get your data.
---
---