Extracting tweets becomes a matter of minutes with our no-code Twitter URL Scraper. No, really, you can learn how to collect tweets from any public Twitter profile or even any trending hashtag in 5 simple steps. Let's see how you can get that Twitter data into your Downloads folder in just a few clicks.
Is it possible to download tweets for free?
Yes, if you have the right data extraction tool at your disposal. If you want to extract data from any corner of Twitter, you need a data extraction tool called a scraper that will automatically copy-paste the tweets from a given URL into a document. Twitter URL Scraper is a straightforward tool designed specifically for that task.
Is it legal to scrape tweets?
Before we go any further, let's make a quick note that scraping Twitter is legal, but you must be careful not to violate copyright or data protection regulations. This also implies that you must not scrape any personal information. Only publicly accessible data, such as publicly accessible tweets, can be scraped; personal information, such as contact information, cannot.
How to download all tweets from a user
Now we've got that out of the way, it's time to show you how to extract your Twitter user data with just a few clicks ⬇️
Step 1. Go to Twitter URL Scraper on Apify Store and click Try for free
All of our tools can be found in Apify Store. If you search for 'Twitter' there, you'll see a whole lot of of Twitter-related scraping tools. Go for Twitter URL Scraper, and click Try for free.

If you don't have your Apify account yet, no big deal. Signing up is really easy, all you need is your email or GitHub account + a great password. For a free trial of our tools you don't need to provide your credit card.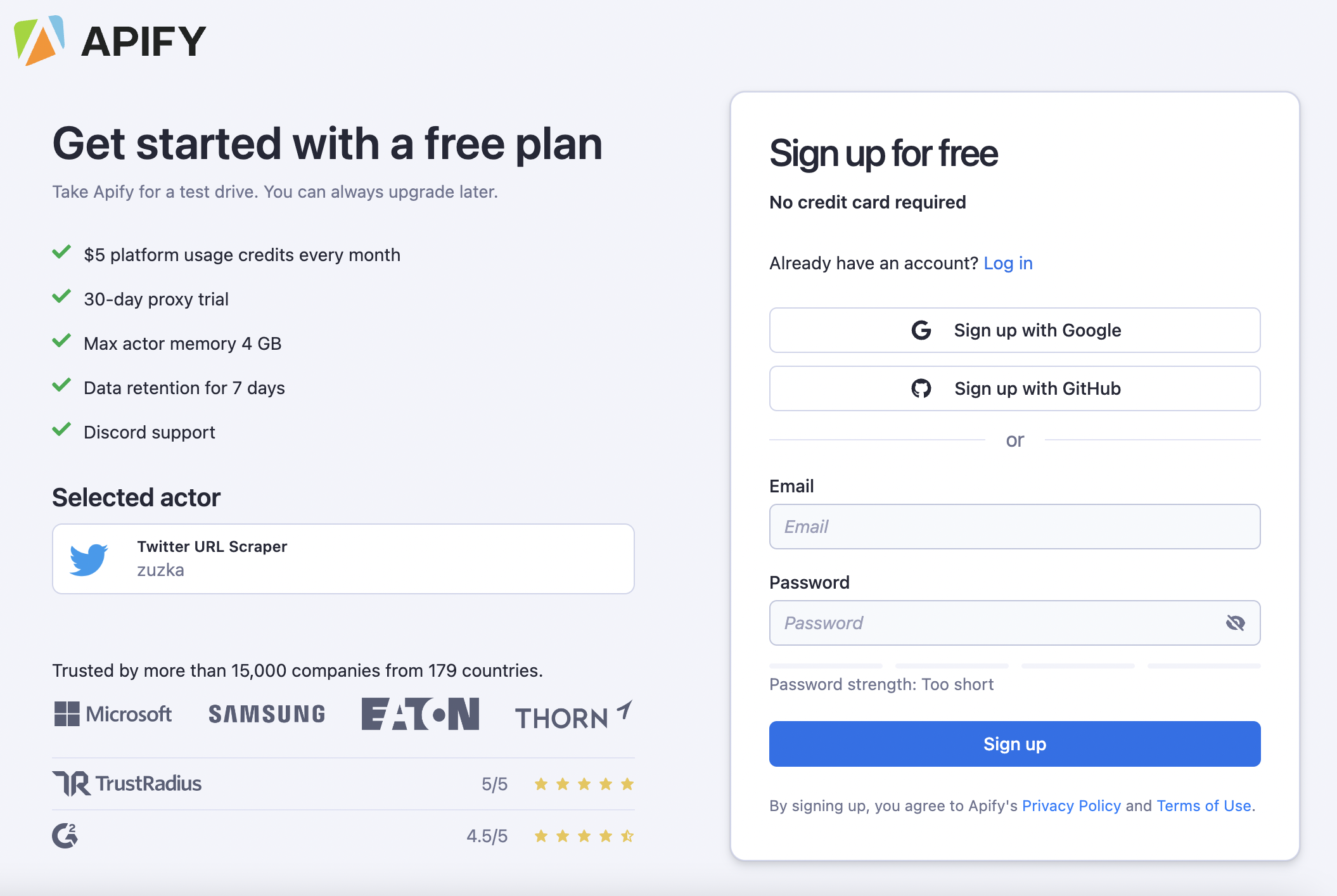 Step 2. Insert the Twitter URL you want to scrape
Head over to Twitter and find the user profile you want to scrape. Now copy-paste the URL of that user account into the first field. You can add as many extra fields as you want by clicking the +Add button.
To give the scraper a test ride, you can just safely follow through with the default settings and then adjust them to your needs later.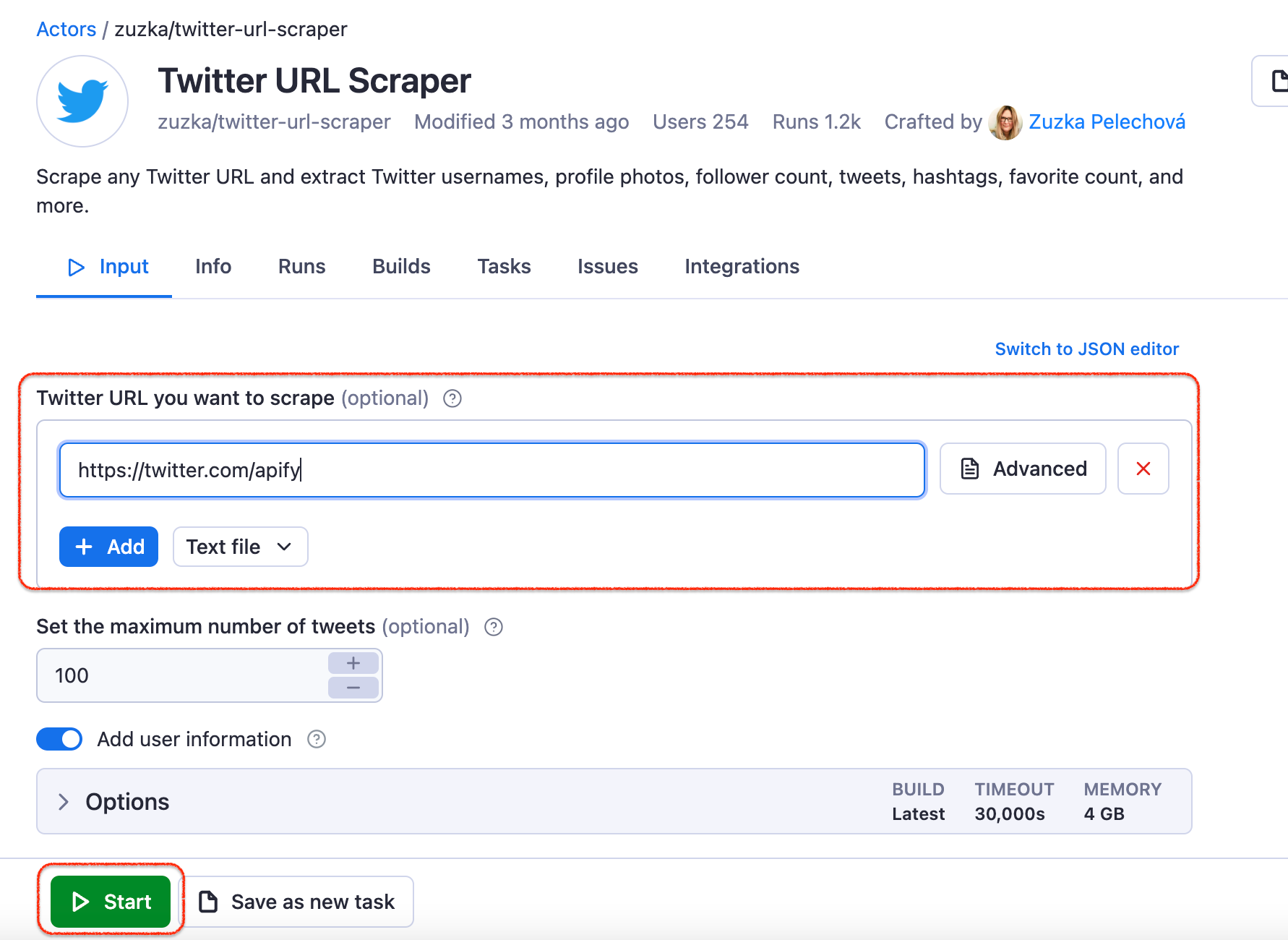 Step 3. Choose the number of tweets for extraction
This is the maximum number of tweets per Twitter user profile you want to extract. So, if you've selected 3 user profiles by using the +Add button and set the maximum number to 20, then the maximum number of posts you'll get is 60.
Let's see if we can get the latest 30 tweets from the @apify Twitter account + basic Twitter user info.

Step 4. Collect your Twitter data
Click the Save&Start button to begin running the scraper. While our Twitter data extraction tool is running, you'll see the output as the data starts coming in, but it hasn't finished until the status changes to Succeeded.
Step 5. View and download your data
Once the scraper has finished its job, click on the Storage tab > Export button to preview and download your data.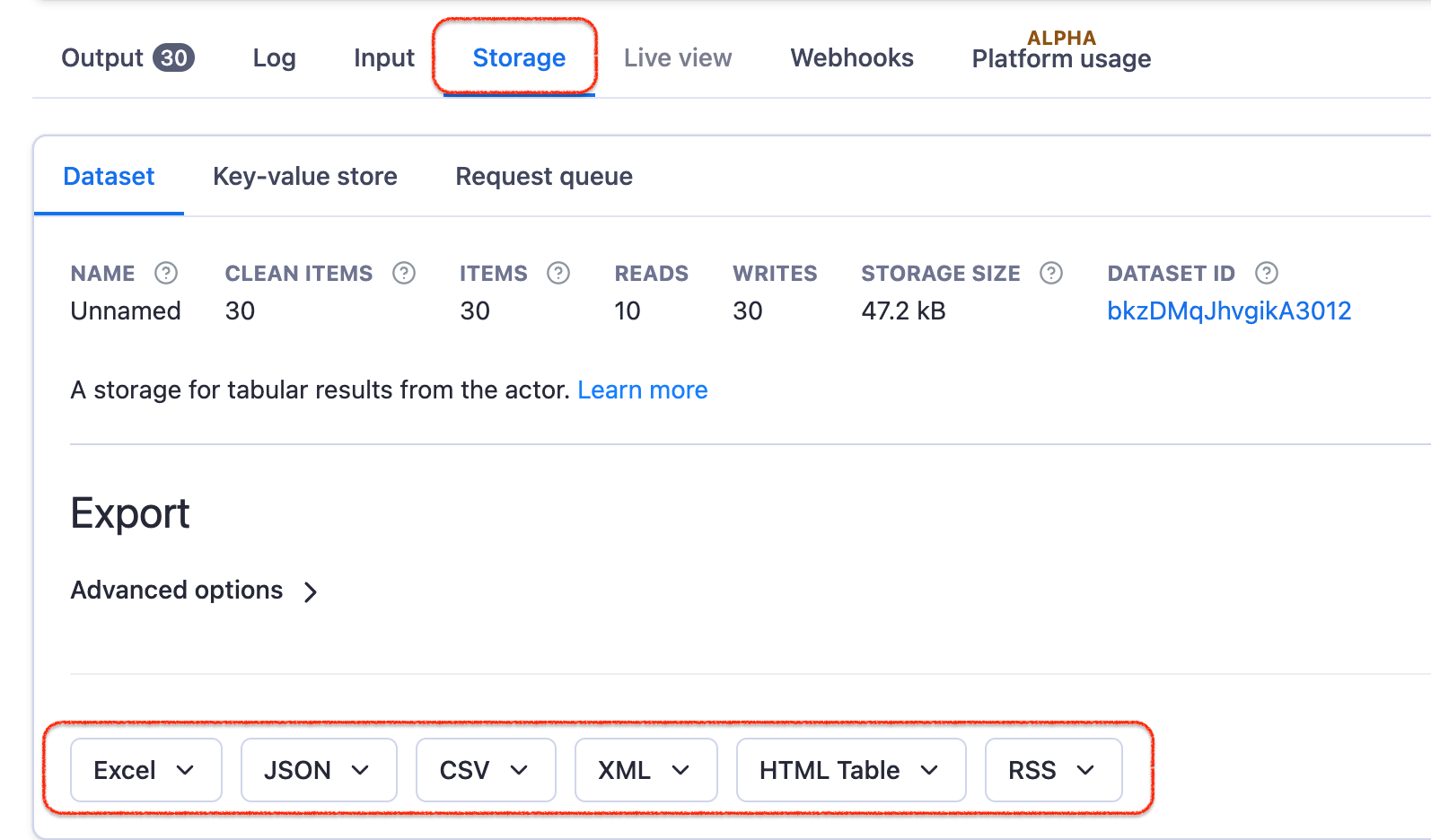 And this is how easy it is to download all tweets from a user into an Excel spreadsheet: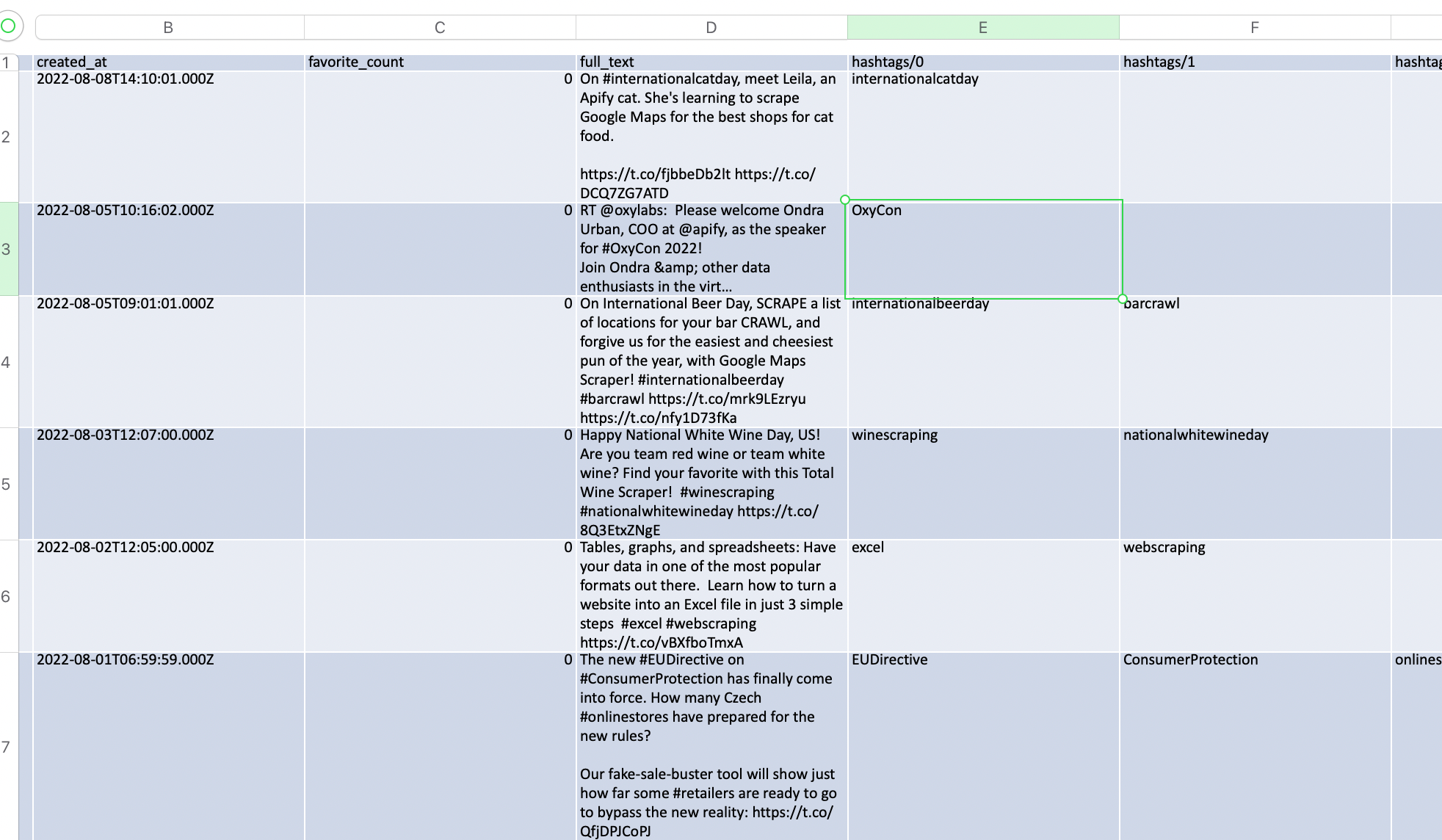 You can start scraping tweets by clicking this button👇
Want to scrape Twitter history, images, hashtags, or videos?
Yup, you've just extracted a bunch of tweets from a Twitter user profile for free in just under a minute. So, how about giving it another go? Just choose your specialized Twitter scraper, and then hashtags, images, videos, or maybe even the time period you want to scrape, click start, and get your data. And once you do, don't forget to follow us on Twitter! 😉