Whether it's connecting our devices to public Wi-Fi hotspots, browsing through unprotected websites, or carelessly giving out our personal information, the data we send and receive online is constantly at risk. Based on Verizon's Data Breach Investigations Report, ransomware breaches have increased by 13% in the past year, which is more than in the last 5 years combined. So the need for an extra layer of protection while browsing is stronger than ever. But to find the perfect proxy server can sometimes be a lot to handle. So why not let a machine do it for you?
🦾
Just want to start scraping with the best web scraping proxy service? Apify Proxy has you covered. Never get blocked again.

Smart rotation of datacenter and residential proxies, combined with industry-leading browser fingerprinting technology, makes Apify bots indistinguishable from humans.

Apify Proxy is built into the Apify platform, so just sign up and start scraping ➜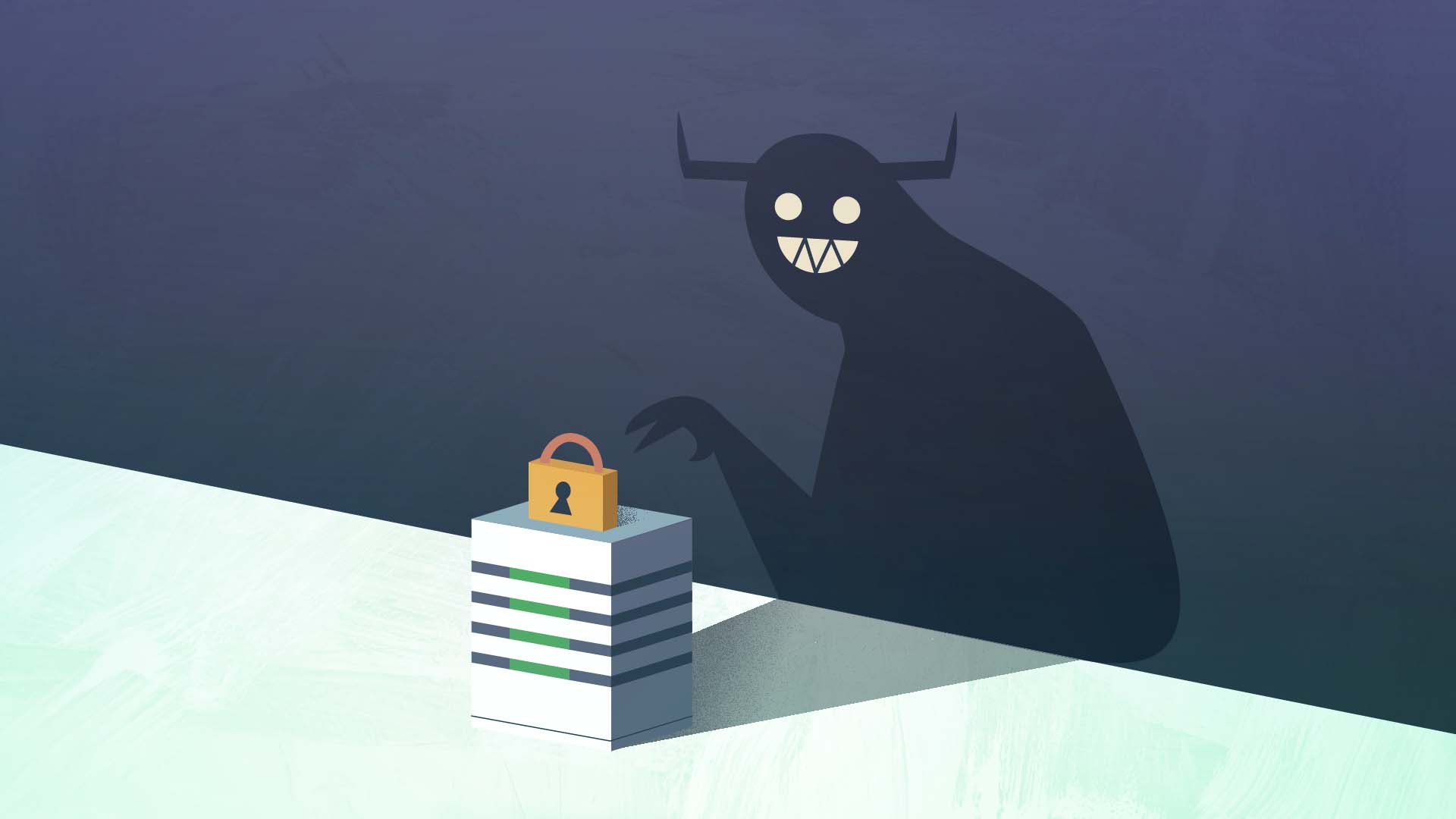 What is a proxy server?
A proxy server acts as a gateway between you and the internet. It hides your IP address and makes requests for online content, such as websites, on your behalf. This way, the server on the other side will only see the address of the proxy you are using to mask your identity. You can set this proxy up directly in your web browser or OS by inputting its IP address in the settings or using software that does everything for you.
How can proxies help?
Other than protecting your identity, using a proxy server can bring about many benefits such as:
Improving your connection speed by caching websites
Hosting a firewall and protecting all devices with a given IP address
Give you access to geo-specific content by imitating a different location
Based on which of these benefits are most relevant for your use case, it's important to also choose the correct proxy type. Datacenter proxies, for instance, are cheaper and faster, but also easier to get blacklisted, compared to the more expensive residential proxies.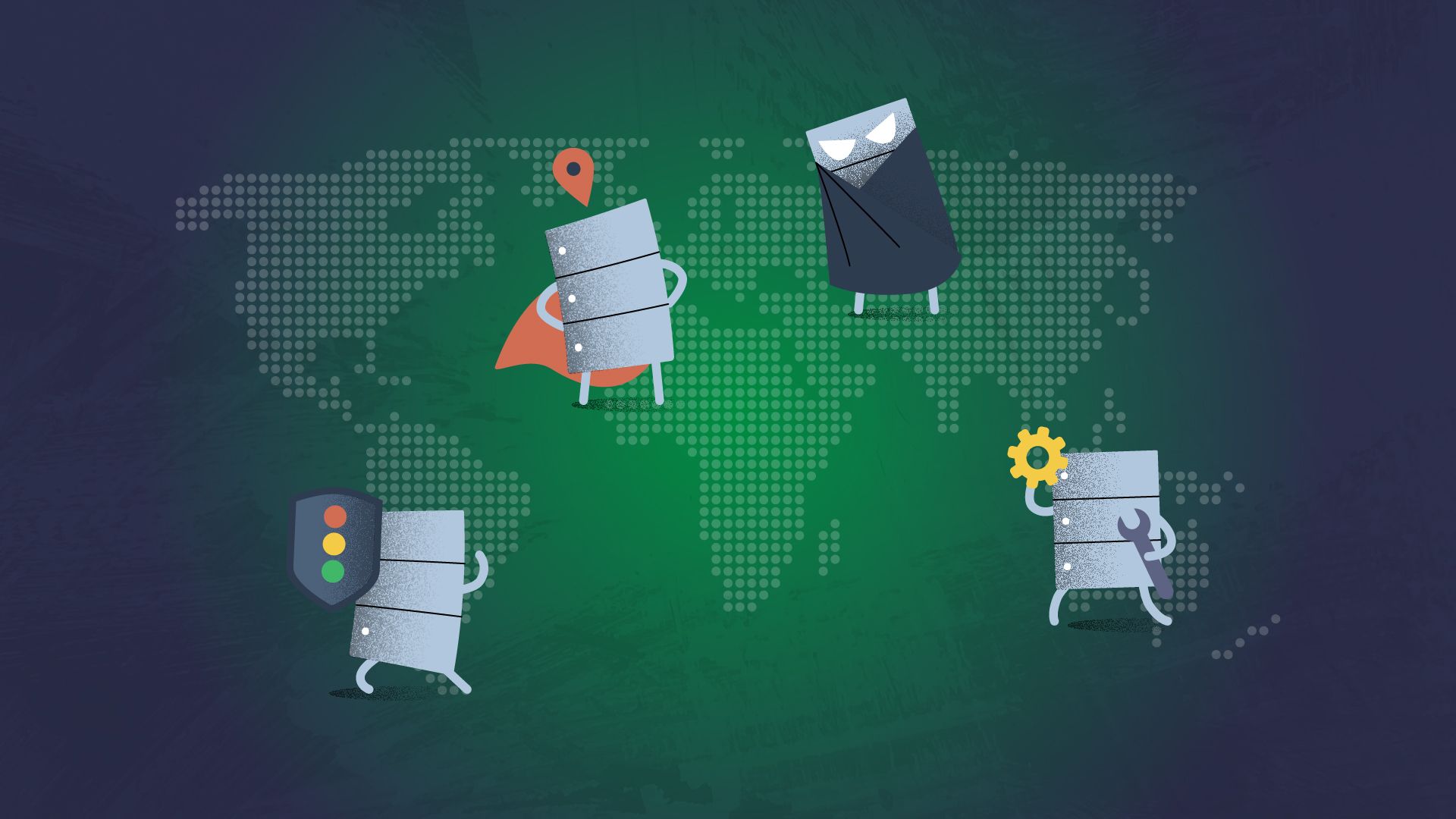 Proxies for web scraping
A field that benefits widely from proxy servers is web scraping. When using bots to extract information from the web, many websites can blacklist or ban the IP address that's scraping their page. By rotating a pool of proxies, identifying this IP will be much more difficult, since it's constantly changing. Proxies also give scraping bots the ability to scrape websites that are otherwise unavailable because of geographical restrictions.
Where can I find free proxy servers?
Whether you just want to try out a proxy server or don't want to spend money on gaining access to one, a public proxy server is a way to go. You can generally find these within a list of free HTTP/HTTPS proxies after a simple Google search for "free proxy list". But more often than not, many of these IPs are not functional and it may take a while to get through them all to find the right fit for you. And this is where proxy scraping comes in.
Scraping proxy lists
Web scraping allows you to extract information from the web and turn it into structured data. This extraction can also be done within a list of proxy servers so that you don't need to go proxy by proxy to find your optimal server from a myriad of sources. A proxy list scraper can test these IPs for you and output the results in a structured data format such as Excel.
Is it legal to scrape online proxy lists?
Scraping websites that are available to the general public is very much legal. But there still are regulations that apply when scraping the web, especially concerning copyrighted content and personal data. While pages containing free proxy lists should not violate any of these regulations, always double-check your data for sensitive information.
⚖️
To learn more about the legal context of web scraping, have a read through our legality blog post ➜
Best proxy scrapers in 2022
Now, let's look at some of the best proxy scraping tools you can find online!
Proxyscrape
Proxyscrape is one of the most popular platforms to get a list of functional proxies intended for scraping the web. While they offer free lists of up to 400 proxies in HTML, Socks4 and Socks5 protocols, to gain access to datacenter, residential or dedicated proxies, a paid plan is required.
GSA proxy scraper
A powerful, easy-to-use proxy scraping software, which can scan and search through thousands of free proxy servers within minutes by using an internal search engine. It's a shareware application with the full license costing around $100.
Somiibo
Somiibo is a software primarily targeted to marketers and their social media promotion needs. One of Somiibo's tools is the Proxy Scraper, which can scrape and test thousands of proxies in one go. It can scrape the three major proxy protocols (HTTP/Socks4/Socks5) and can be both free or paid based on your usage of the Somiibo platform.
Proxy Scraper (GitHub)

This proxy scraper written in Python by user iw4p is a free tool that can be found on GitHub and implemented into your code. It can scrape and check over one thousand HTTP proxies within two seconds from popular proxy server sites such as sslproxies.org, free-proxy-list.net, us-proxy.org, socks-proxy.net, proxyscrape.com or proxy-list.download.
Apify's Proxy Scraper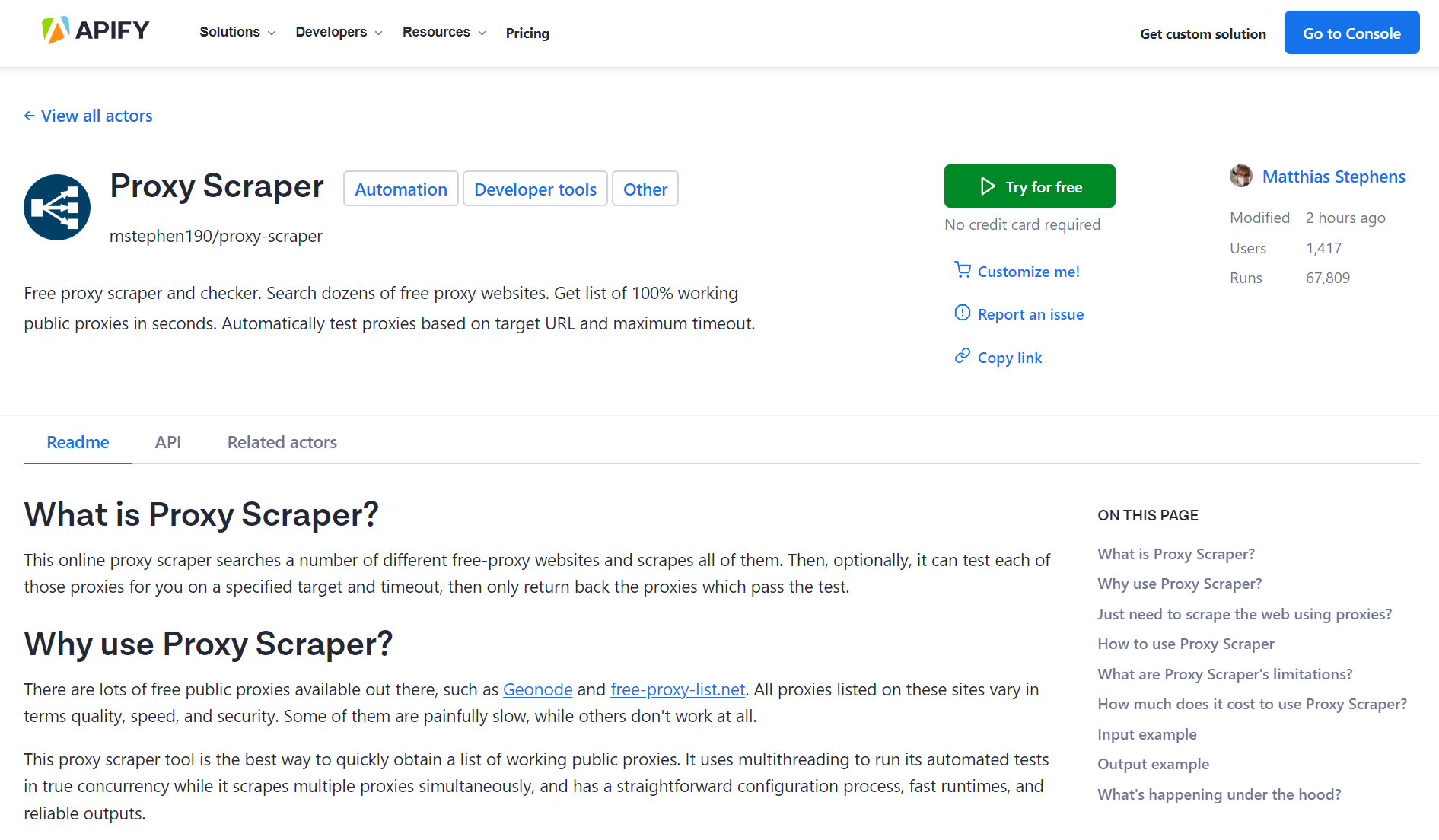 A powerful free proxy scraping tool that searches through 17 different proxy list websites and tests each proxy individually, automating your search for free functioning proxies. And, with the free plan, you can scan through this pool of 2,500 different IPs 400 times a day!
ProxyDB extractor
This website has one of the biggest databases of proxies available for free. But other than that, they also have a simple proxy extractor, where you can paste text or code of a website and the tool scrapes the proxies located in the body of text. And while it doesn't check their functionality, it's an effective way to isolate the IPs located on a page.
Proxy List Scraper (Chrome extension)
This is a free tool by the proxy aggregator website proxy-list.download. Similarly to ProxyDB, it does not check the functionality of the proxy server, but scrapes the list of proxies on the site you are currently viewing. You can then copy this list to your clipboard or export it as a .txt file.
Now that we're at the end of the list, it's up to you to decide which of these tools seems like the right fit for you. You may also need to consider if you want the scraper to test the proxy's functionality or if your development skills are good enough to use a code-based scraper. Thankfully, Proxy Scraper on Apify Store doesn't require any programming skills, so your free list of functioning proxies is just a few clicks away.
Don't feel like going through the hassle of finding the right proxy server for your scraping needs? Free proxies are a great place to start but are never as reliable and secure as verified datacenter and residential proxies. Apify Proxy offers you the right balance between performance and cost by combining datacenter and residential IP addresses, rotating them, and monitoring their health.