Whatever the type and size of your business, customer information will always be a critical part of your data. Even if you are a TikTok enthusiast, Insta-fiend, or Twitter-freak who thinks emails are passé, the good old-fashioned email remains a crucial customer detail in the digital world. Having the email addresses of current or potential clients shortens the process of reaching customers to promote your services or products and can do wonders for your business. There's just one problem: manually searching for emails can be a tedious and stressful full-time job. That is why you need an email scraper.
An email scraper – also known as an email extractor - is software that automates your email search and provides you with publicly available emails from the web. At this point you might have a couple of questions:
1. Is it legal to scrape emails?
Yes, it is perfectly legal. Scraping is simply extracting publicly available data from the internet. There's nothing wrong with finding and using contact details on a website, right? Scraping that information is simply a more efficient and automated method of doing that.
2. What is the best email scraping tool to use?
If you want a really quick answer to this question, scroll down to the end of the article. But where's the fun in that? We don't want to make it too easy for you. So here's a countdown of the top 11 email scrapers to choose from:
Top 11 email scrapers for your business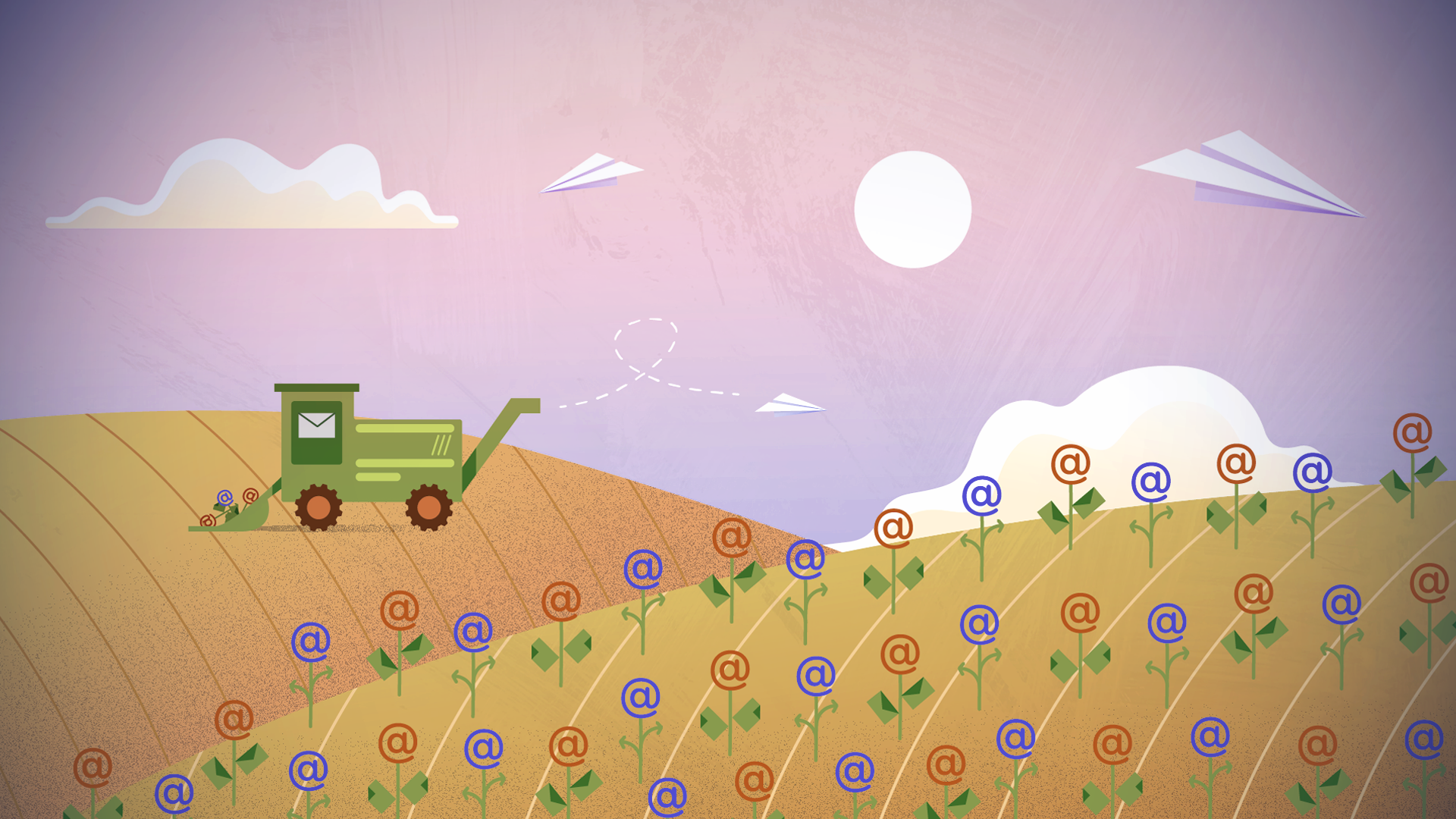 This email scraper is a neat piece of email extractor software for business contact details. It searches popular Yellow pages directories in the US, Canada, and many countries in the EU. It provides not only emails but also other information such as business names, addresses, and phone numbers. All data can be saved to a CSV or Excel file.
This email address extractor helps you uncover data on prospects to drive more engagement across social channels. Orbitly finds emails and social media profiles for contacts. You can then use its mail merge feature to send emails to your contacts or leads. It also has a webhook feature to export your data to other systems.
This is an email scraper software application with a Chrome extension that helps you find business emails. It is a popular choice among professionals with over three million business users worldwide.
This handy bit of Windows software simulates searches in both Google and Bing search engines and then captures emails from website URLs. It can also retrieve details of the results, such as the site title and description.
Another Windows app, this email scraper is a powerful tool that helps you find business leads from Google Maps. You can search in any category and location and extract data such as email addresses, phone numbers, fax numbers, and business names.
How do you scrape in Gmail? One option is this Gmail Extractor - a small email scraping tool with the capacity to harvest email IDs in bulk from your Gmail account. You can also collect email IDs from the To, From, CC, and BCC fields, and also save the IDs list.
Another email extractor for Gmail is GetEmail.io. It is a Google Chrome extension that allows you to extract emails from websites automatically. It is free for up to 100 emails. It might not be the best option if you want to scrape emails at a huge scale.
This free email extractor is a handy bit of email scraper software that lets you collect emails, Skype addresses, and phone numbers from various sources. It is useful for creating a customer contact list and for conducting email marketing campaigns.
Another powerful Chrome extension, EmailDrop makes it easy to extract emails from a webpage and store them as a TXT file. It can also detect fuzzy strings: things that look like an email address but are not (e.g., xxx@2x.png).
This popular email scraper for Windows can collect hundreds of emails in a short time. You get a 7-day free trial, but after that, it costs just over $80. Nonetheless, it made it to no.2 on our list because we like the retro name 😁
This free email extractor allows you to scrape contact information from any website at scale. Just enter a URL, and the scraper will begin to extract data and click on links. Here are some of the types of information that this email scraping tool can retrieve:
Email
Phone numbers
LinkedIn
Twitter
Instagram
Facebook
Check out Contact Details Scraper if you want to know more about what this email scraper can do, or read this easy tutorial to help you get started.