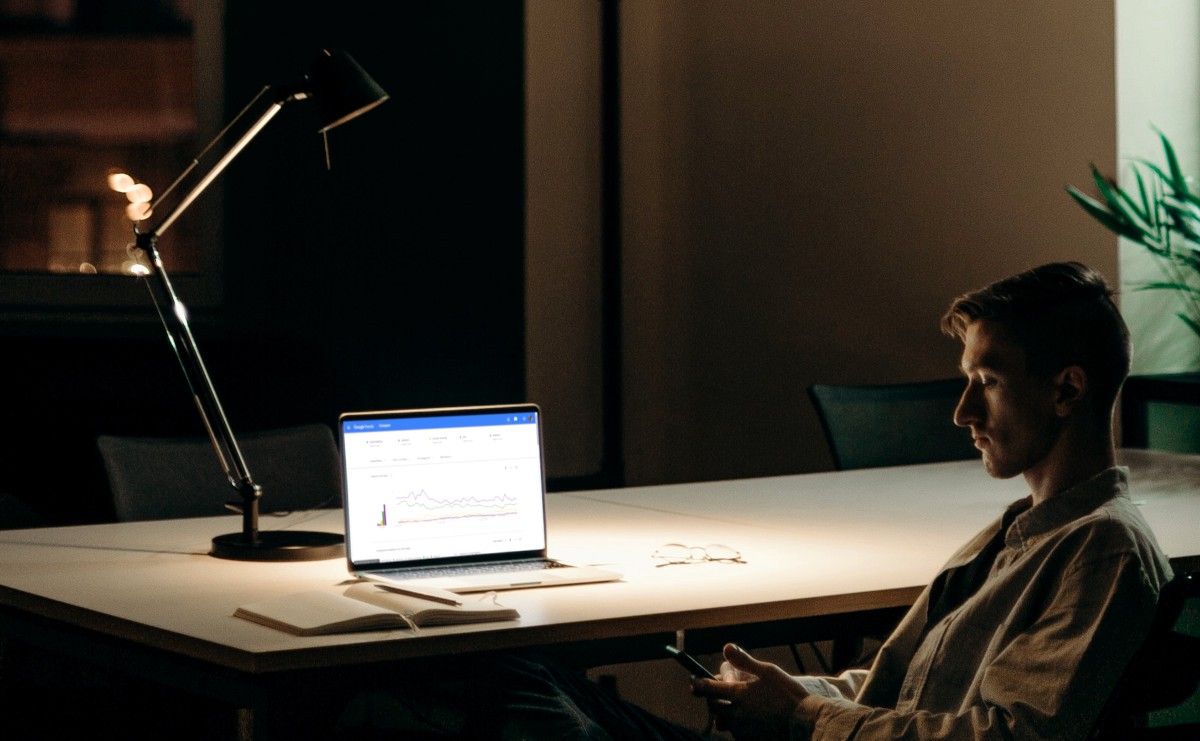 The Apify platform includes lots of readymade tools designed to help you scrape popular websites. One of these is Google Trends. Whether you're a journalist researching hot topics, a real estate developer keeping an eye on future property values, an SEO expert tracking keywords, or an e-commerce retailer thriving on the edge with dropshipping, Google Trends has useful data for you.
Scraping and automating your Google Trends research will enable you to do more, faster, so read on to find out how easy it can be to use our free Google Trends Scraper.
1. Sign in at Apify. If you don't already have an account, you can sign up by using your email, Google account, or GitHub account.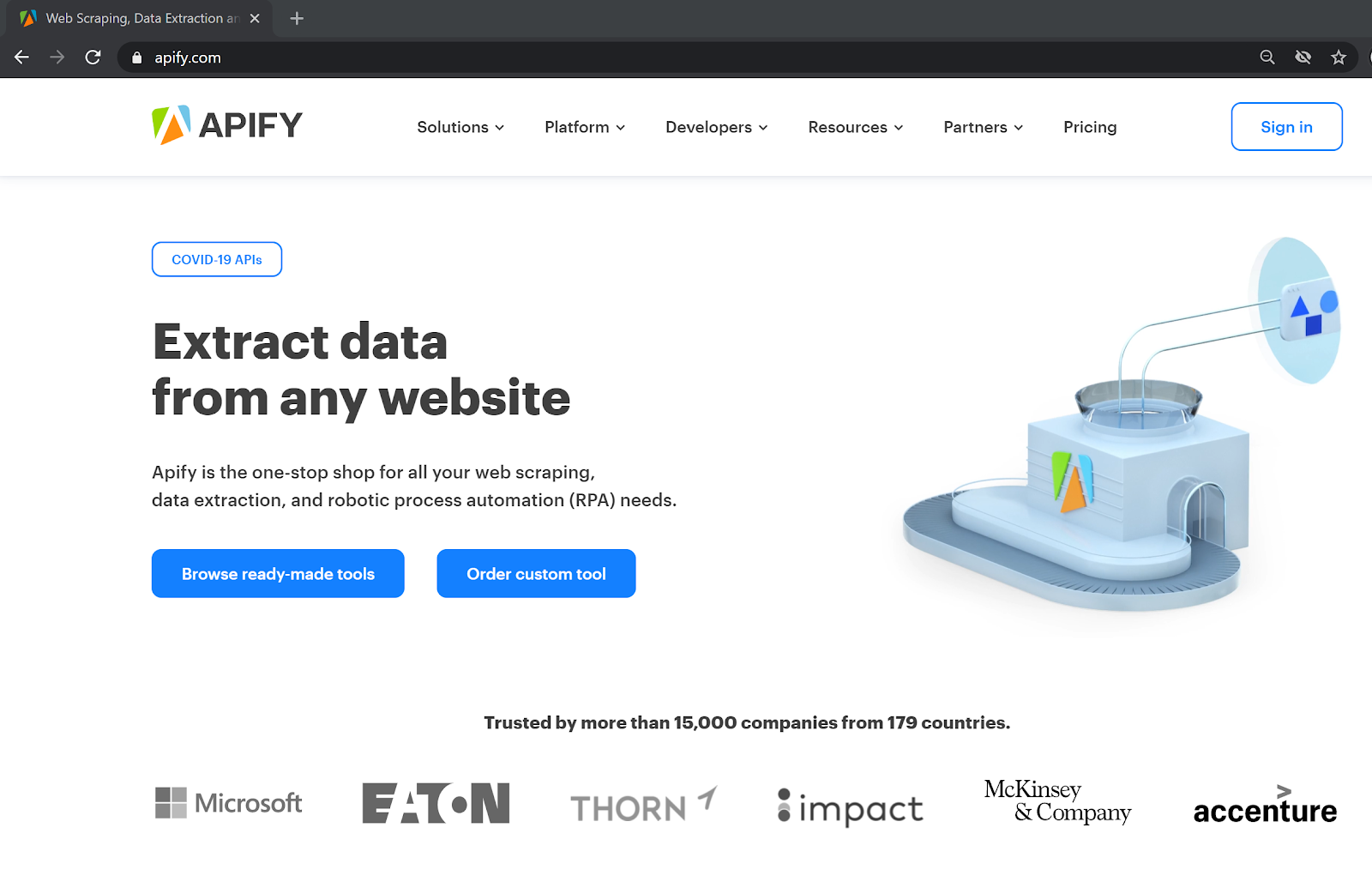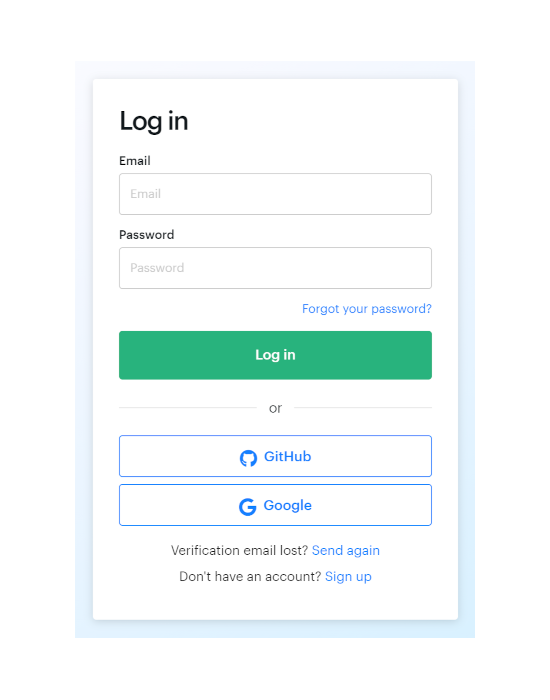 2. Once you log in, you'll see your Apify Dashboard. You can explore that later once you've learned how to scrape Google Trends.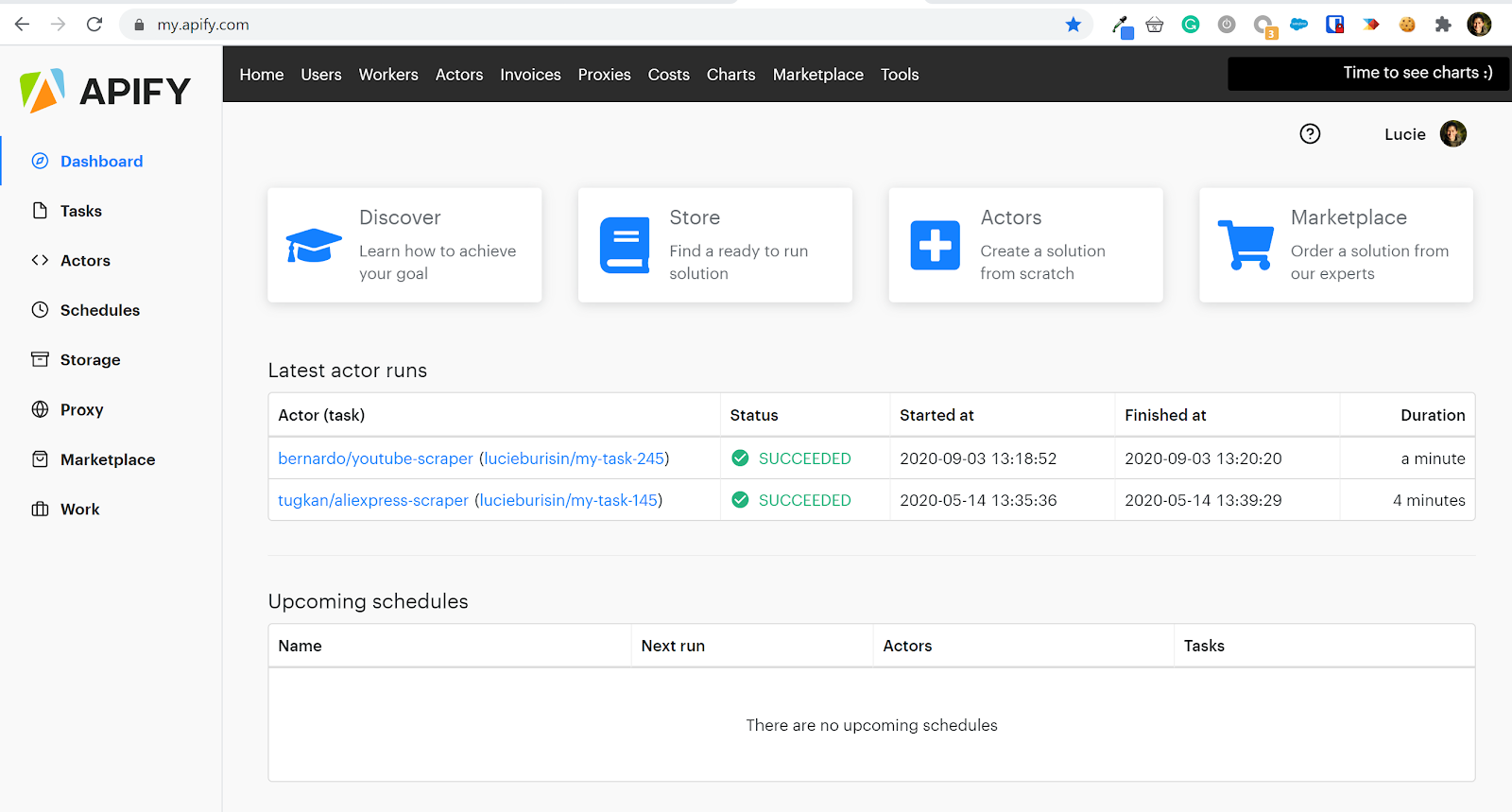 3. Click on the Store button. Apify Store is where you can find free, ready-to-use web scraping and automation tools called actors. You should definitely also check out the rest of these later, but first let's search for Google Trends Scraper.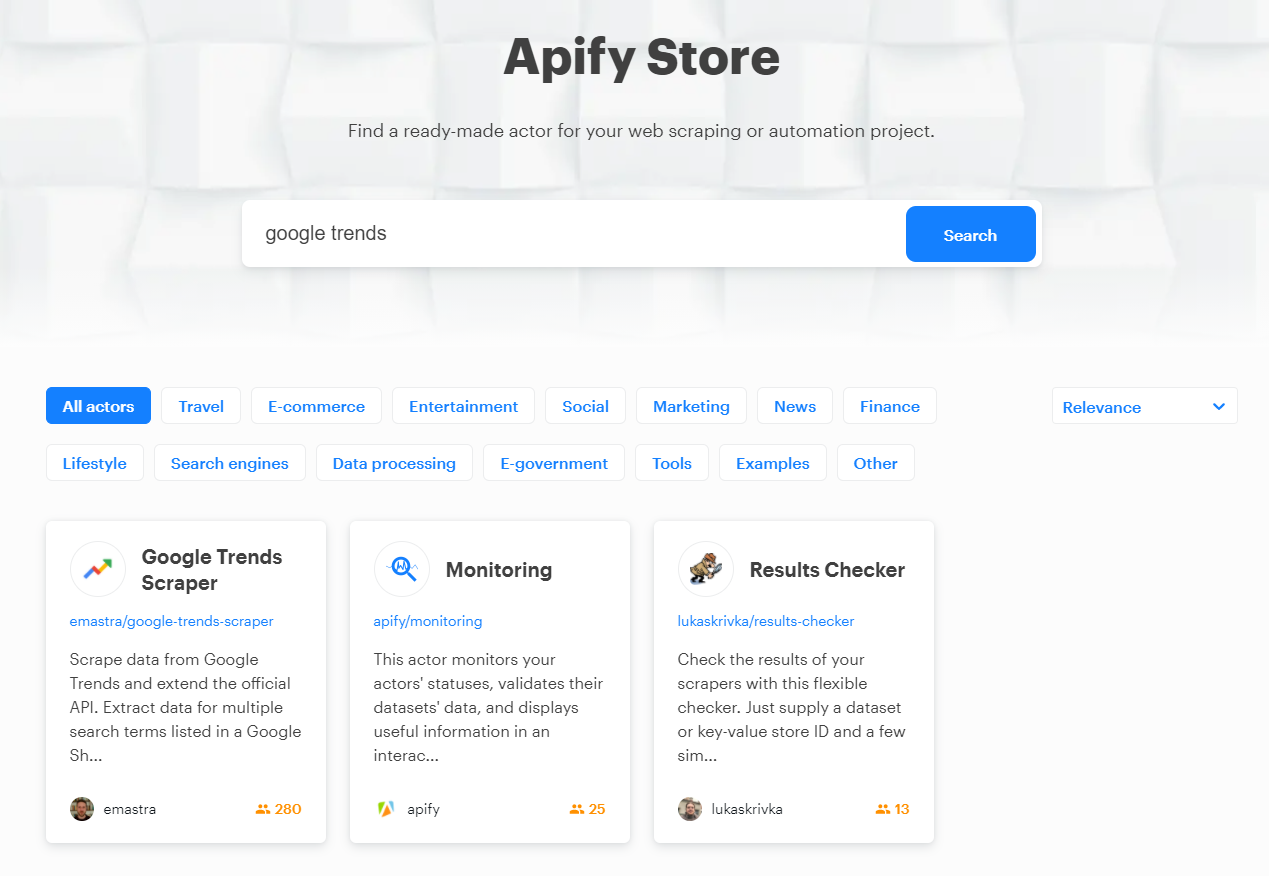 4. When you're on the right actor page, click Try for free.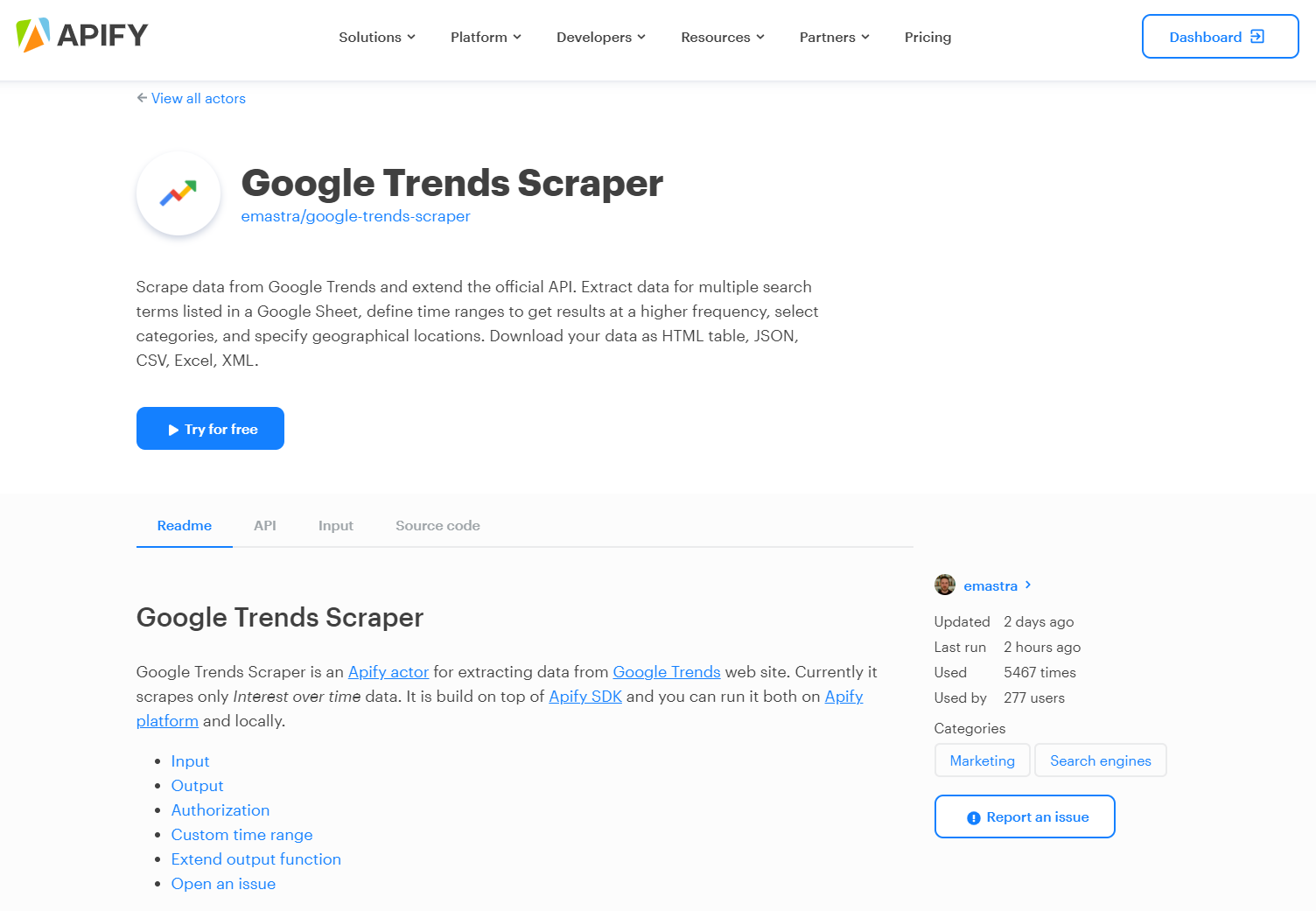 5. You'll be sent back to the Apify platform, where a new Task has been automatically created for the actor. Now you can start setting up the Google Trends scraper. First, let's go to Google Trends and find out what we want to scrape. American singer Taylor Swift is one of the examples, so let's see how many people search for her name.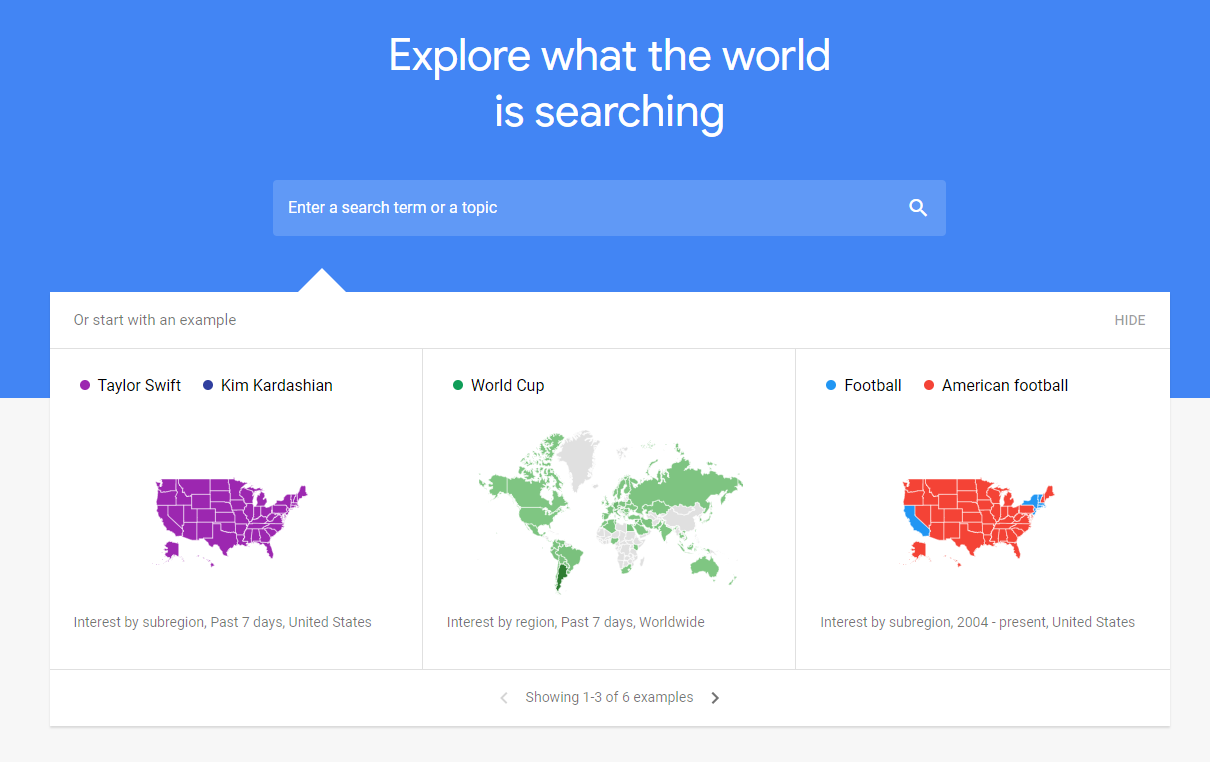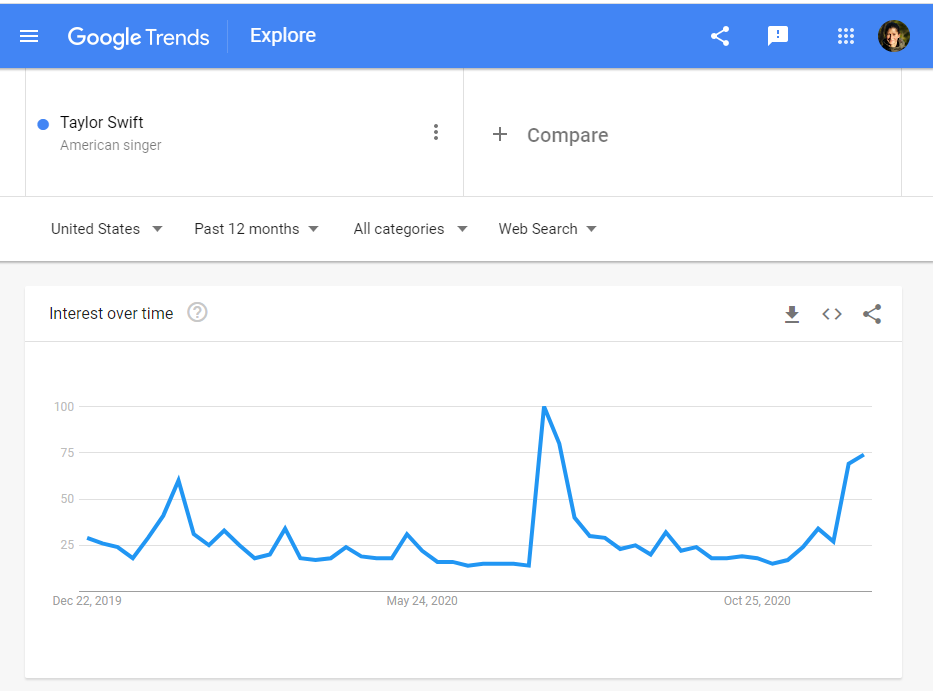 7. Now you need to add your inputs for the scraper:
First you need to decide if you will have one or multiple terms. You can add them in the Search terms field, or if you have them in a public Google Sheet, you can write the id in the 'Spreadsheet id' field. In that case, another actor, Google Sheets Import & Export, will automatically run in the background.
Define Time range.
Select Category.
Decide from which geolocation area you want to obtain Google Trends results in Geo area.
If you're only testing the actor, you should limit the number of items to be scraped in Max items to make sure you don't waste your free platform usage credits.
Advanced options enable you to specify a Custom time range and other more technical parameters.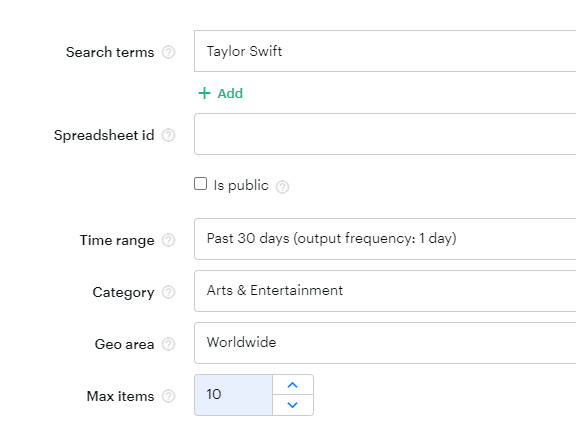 8. Click on the green Save & Run button and wait for the scraping run to finish.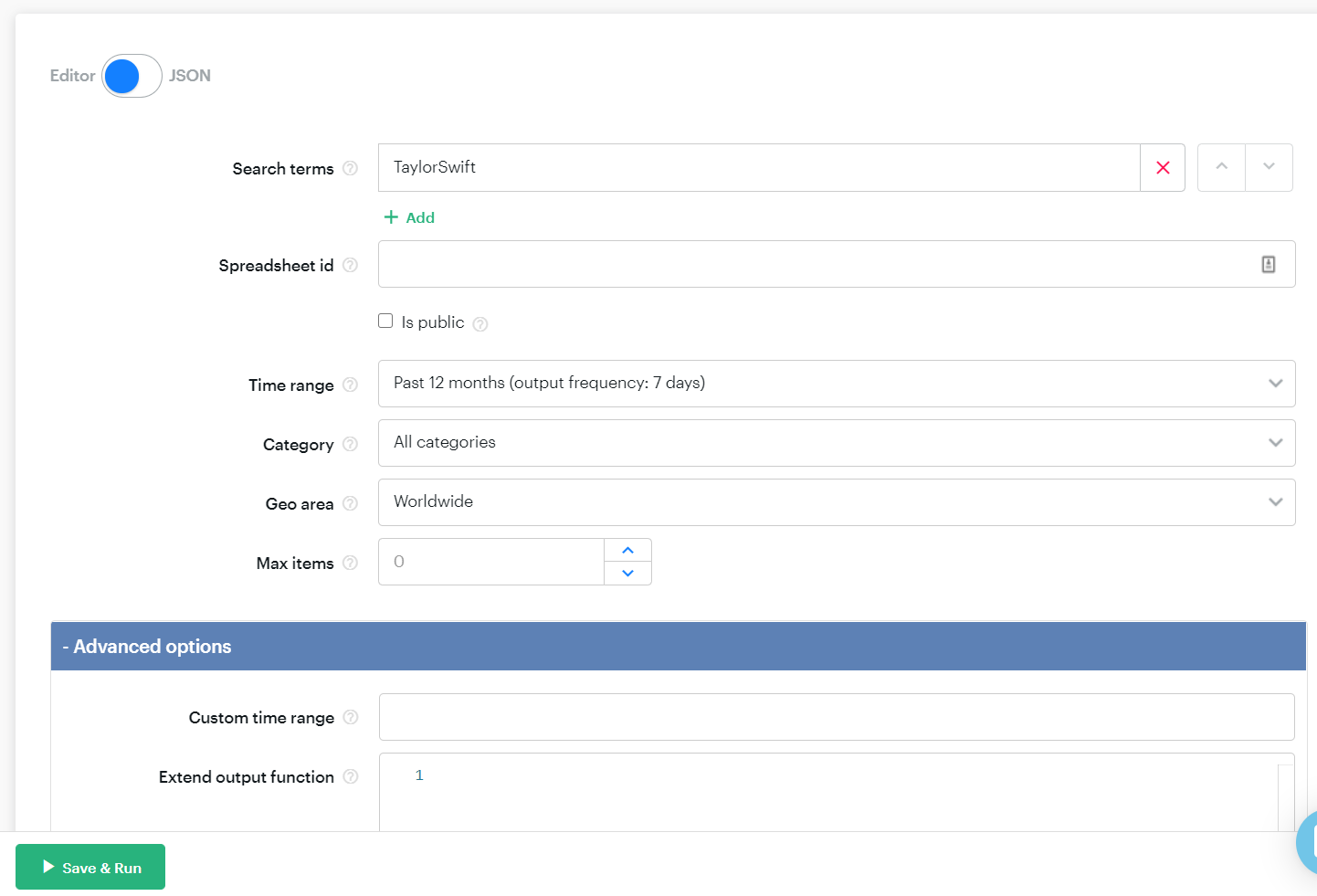 9. Your task will change status to show that it is Running. Once the status changes to Succeeded, you can click on the Dataset tab to see the results.
10. The Dataset tab contains your data in lots of versatile formats, including HTML table, JSON, CSV, Excel, XML, and RSS feed. You can open them by clicking on View or Download. You can then share the data, or upload it anywhere you like. Use it in spreadsheets, other programs or apps, or your own projects.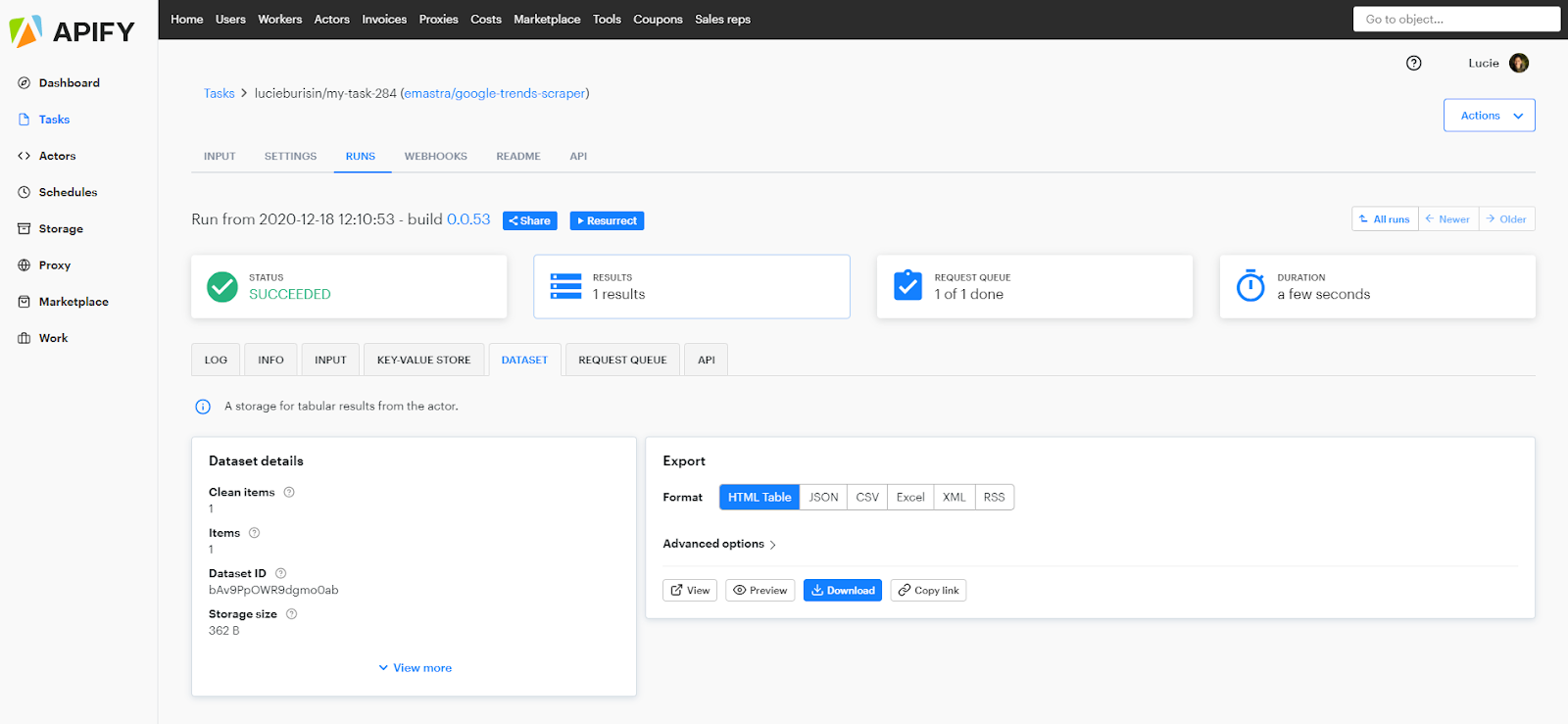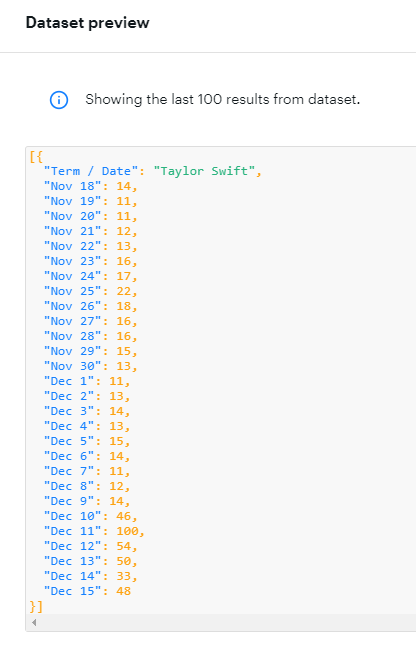 11. Try scraping different terms and changing the scraping parameters. You might also like to try our other SEO tools.
SEO Audit Tool — Our Search Engine Optimization tool audits your website and analyzes it from an SEO perspective. It finds broken links, missing images, and provides information about possible page improvements.
Broken Links Checker — Crawls a website and finds broken links. Unlike other similar SEO analysis tools, this actor also reports broken URL fragments.
Google Search Results Scraper — Unofficial API to enable you to scrape Google Search Engine Results Pages (SERPs). Export organic and paid results, ads, queries, people also ask, prices, reviews. Supports custom country or language and extraction of custom attributes.
Email us at support@apify.com if you have any questions at all.
Read next: 13 ways the media can use scraping, data, and RPA to track new trends, automate grunt work, make better content, and even fight fake news.
---
---