Agency Analytics is trusted by over 2,000 agencies and freelancers to deliver marketing reports to their clients. One of its many useful products is the SEO Audit Tool, which enables agencies to crawl multiple client sites at once to find and resolve technical on-page SEO issues.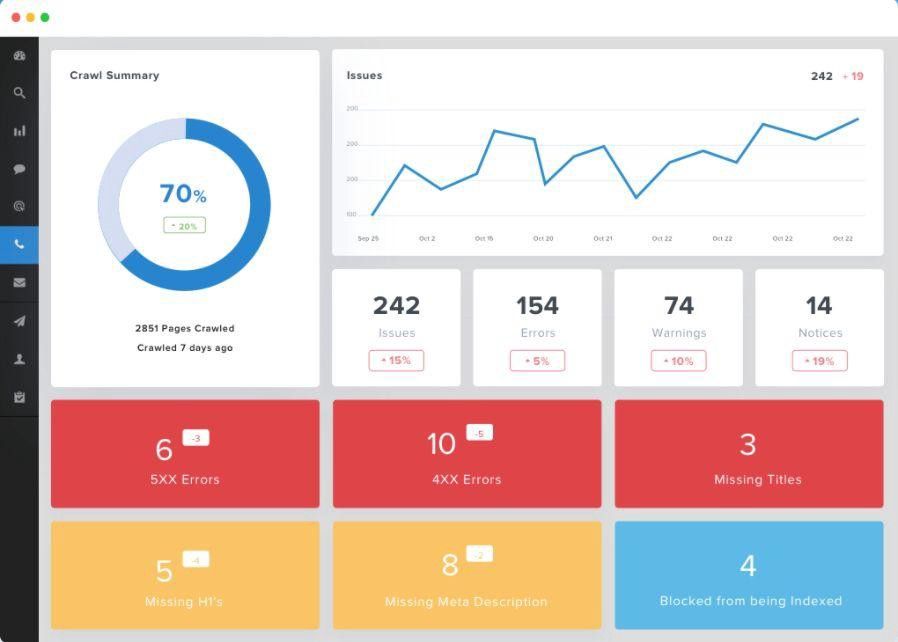 The tool rapidly locates issues such as duplicate content, missing meta tags, duplicate titles, broken images, non-standard sitemaps and server errors, then automatically categorizes and prioritizes technical SEO issues in order of severity. It can be set to run automated scans on a weekly or monthly basis to detect embarrassing usability issues before site visitors see them. Users can scan for slow page load times, broken links, missing images and HTTP or SSL issues.
You won't be surprised to hear that the Apify platform is the hidden powerhouse behind the SEO Audit Tool. Once an Agency Analytics user inputs the domain they want to analyze, a crawler uses this as its Start URL and goes to work comprehensively collecting data on all pages under the domain. This data is then presented by Agency Analytics in a slick UI that makes it easy for its users to keep tabs on the SEO health of multiple websites.
Apify has been invaluable in providing all the crawling for our site auditor product. Reliable, fast and accurate! Even better is their user interface, which makes it easy to test and develop our JavaScript parser.
Joe Kindness, Agency Analytics CEO
What might surprise you is that Agency Analytics only needed a single generic Apify crawler to get this powerful product up and running. Even better, they were able to set it up themselves with just a little support from the Apify team. Executions of that crawler now regularly scrape many millions of pages every month and help keep hundreds of websites healthy and SEO friendly.
Has the Agency Analytics example inspired you to see what you could achieve with an Apify crawler? Sign up or contact us now to get started.