KNOMI was created in 2016 by Markus Ehrnrooth to showcase some of the amazing luxury fashion stores scattered throughout the vast city of London. Helping both visitors and Londoners dodge the crowds on Oxford Street, KNOMI encourages its users to take to the side streets and uncover the hidden gems that make London one of the most fashionable cities in the world.
The KNOMI app gives its over 10,000 users a clear map of where to find more than 70 retailers across London, along with tools for discovering designers and trend-setting users, trending products, featured users and designers and a comprehensive product catalogue. This constantly updated catalogue is powered by over 50 crawlers made to order for KNOMI by Apify.
With its focus on quality British designers and independent multi-brand boutiques, the app partners with some of the coolest names in London, including Anya Hindmarch, Mackintosh, Christopher Kane and Sophia Webster.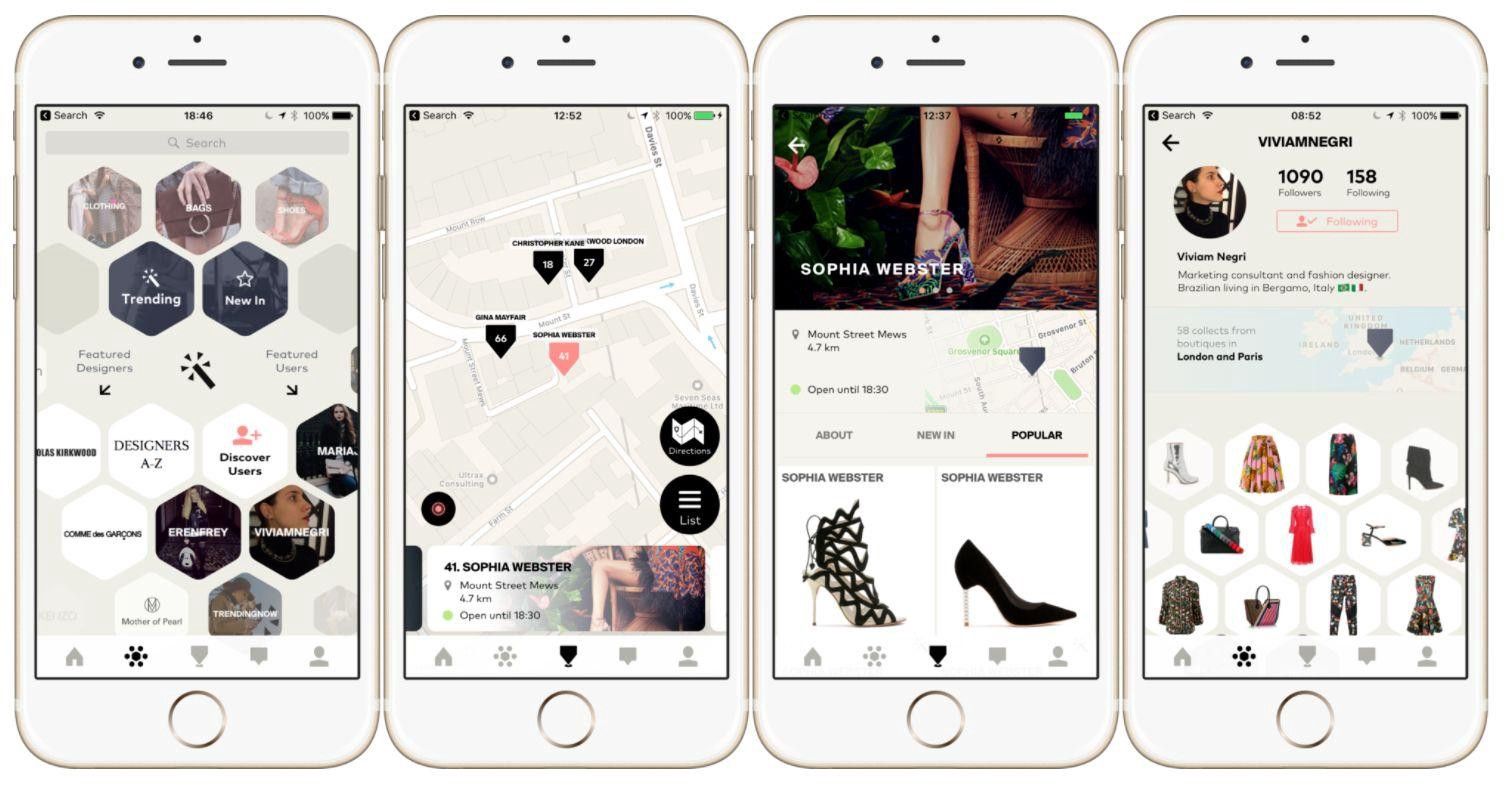 Sometimes Apify crawlers have to operate under the radar, and we use an extensive proxy switching system to help avoid detection. But the interesting thing about how our crawlers work for KNOMI is that the e-shops crawled are completely on board with the process, as they want potential customers to find them via the KNOMI app. The partner e-shops can avoid the headache of constantly having to format and export product information, as Apify invisibly and regularly pulls live data from their existing websites.
Apify has been a great tool for us. It is easy to use, clear and transparent. With Apify, our data extraction through crawling has been speeded up by an order of magnitude. The customer service is great, too.
Markus Ehrnrooth, KNOMI founder
When the Apify Team was creating the crawlers, we defined a common output schema and set up a unique crawler for almost every e-shop to get their products to fit into the common structure and display cleanly on the KNOMI app. This means that users of the app can view and interact with a diverse range of shops that would otherwise be incompatible, allowing KNOMI to provide a meta layer of features for the discerning and social fashion shopper.
Inspired by KNOMI? Apify can help you create and power crawlers to collect data from any website. Sign up or contact us now to see what you can do with Apify.