How to scrape listings and more from the Zillow real estate marketplace
The Apify platform and its free Zillow real estate Scraper (crawler) are the perfect combo for scraping data from Zillow. The scraper, or crawler, will enable you to extract and download complete listings from Zillow, including full addresses, prices, descriptions, photos, URLs, and just about every other piece of data you could want.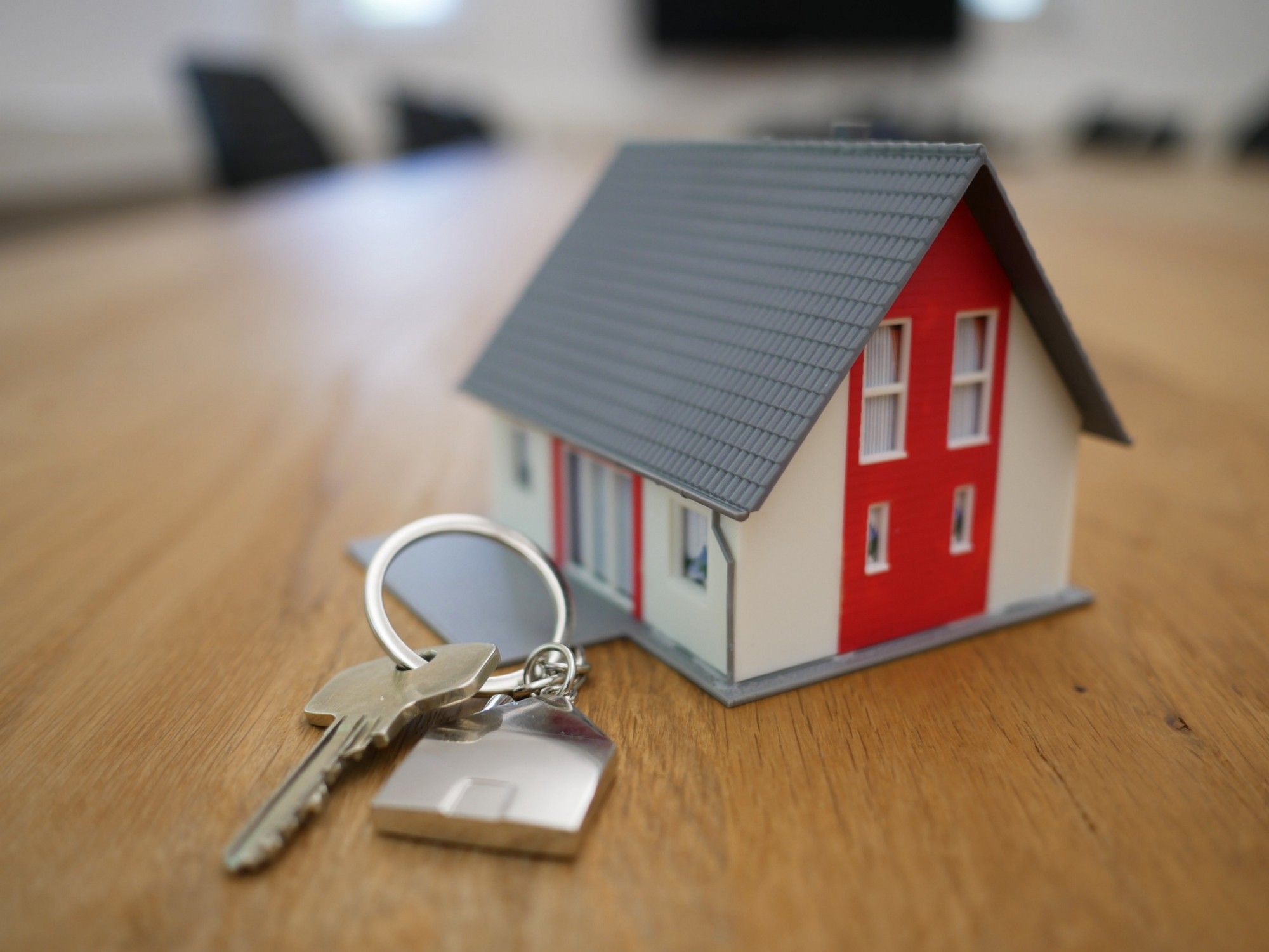 Why scrape Zillow?
Zillow was founded in 2004 based on an unusual business model. Zillow doesn't charge homeowners or real estate agents for listing properties. Zillow makes money by charging property management companies to advertise on the Zillow Rental Network and, until recently, by offering real estate agents Premier Agent Websites.
Zillow also started house flipping a few years ago, by offering quick cash payments to homeowners and, if Zillow's offer is accepted, the company fixes up and resells the property.
Zillow was praised by TIME in April 2021 as a top 100 influential company, because of its work in transforming the real estate industry. Zillow is also making plenty of money, with over USD 2.7 billion in annual revenue in 2019. That revenue is generated from over 173 million monthly unique visitors and 110 million homes in the Zillow database.
That translates into plenty of real estate listings and data waiting to be scraped and repurposed. If you're not sure how you could use data from Zillow, you need to check out our real estate industry page. Price monitoring, competitor tracking, market research. Web scraping is revolutionizing the real estate industry and it can help you do all of this.
Let's get started by scraping some real estate listings data from Zillow.
Step-by-step guide to scraping Zillow real estate data
1. Sign in at Apify. If you don't already have an account, you can sign up by using your email, Google account, or GitHub account.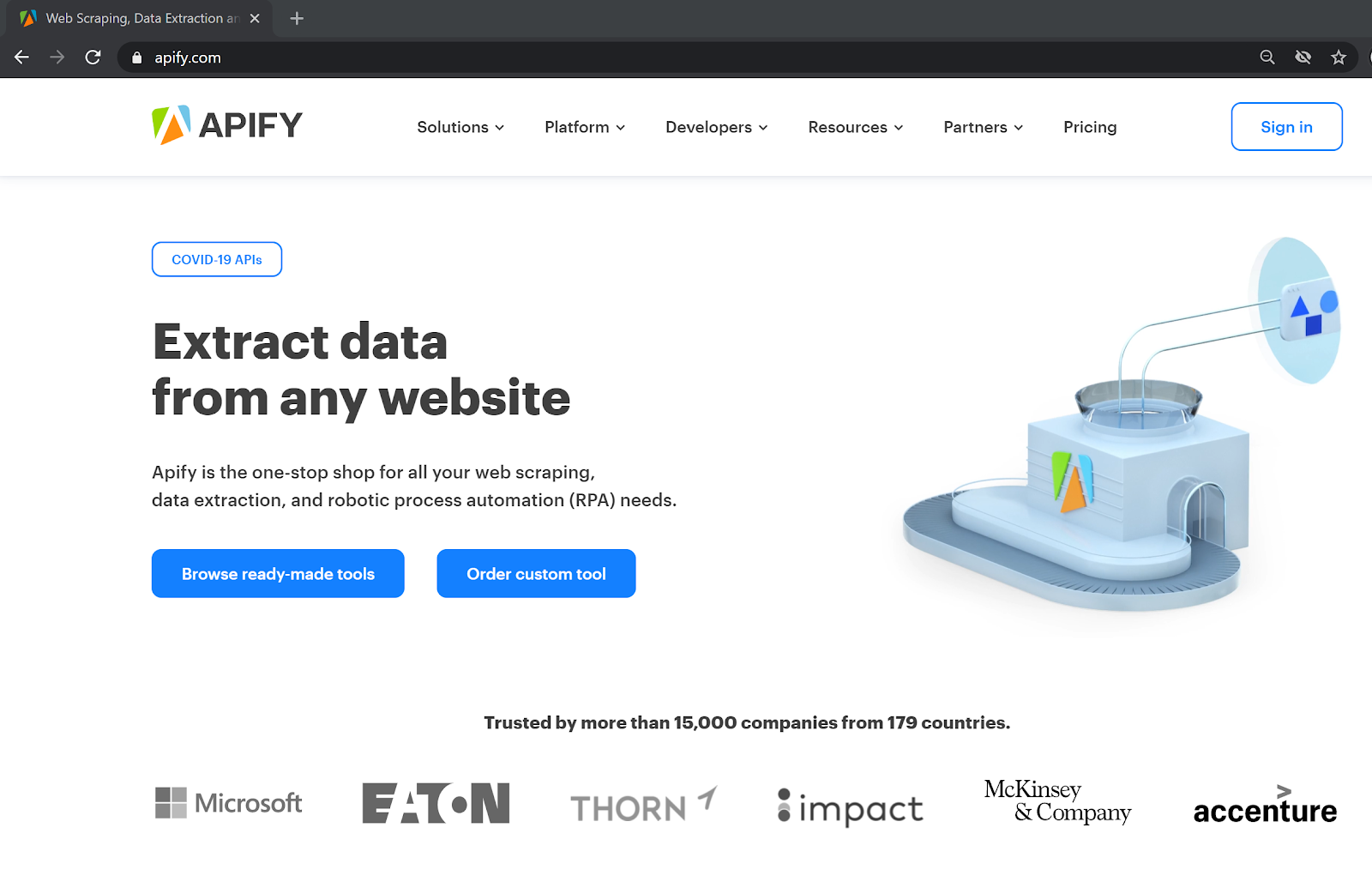 2. Once you log in, you'll see your Apify Console. You can explore that later. Now we're focused on scraping Zillow!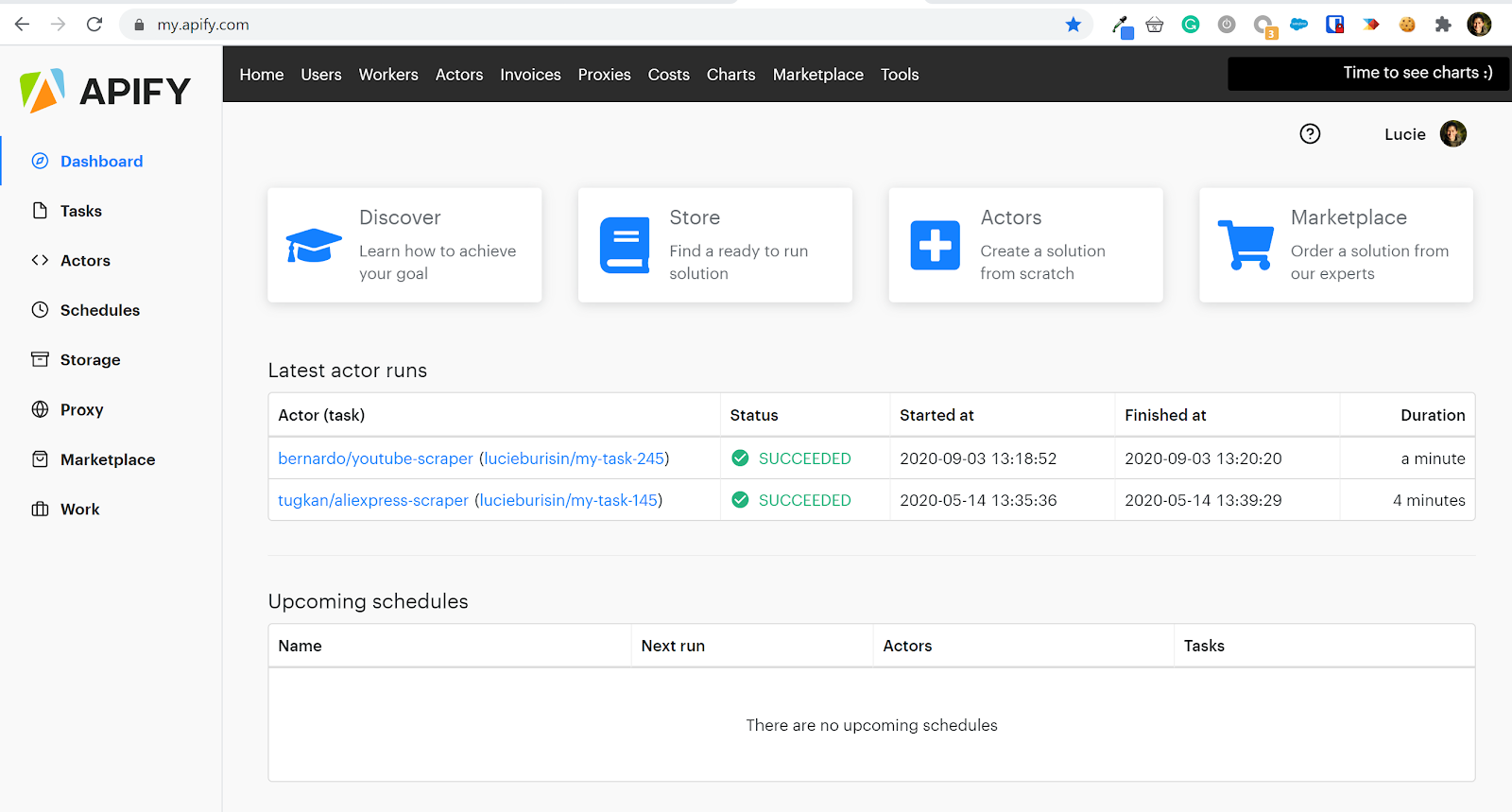 3. Click on the Store button. Apify Store is where you can find free, ready-to-use web scraping and automation tools called actors. You should definitely check out the rest of these later, but first, let's search for Zillow Scraper.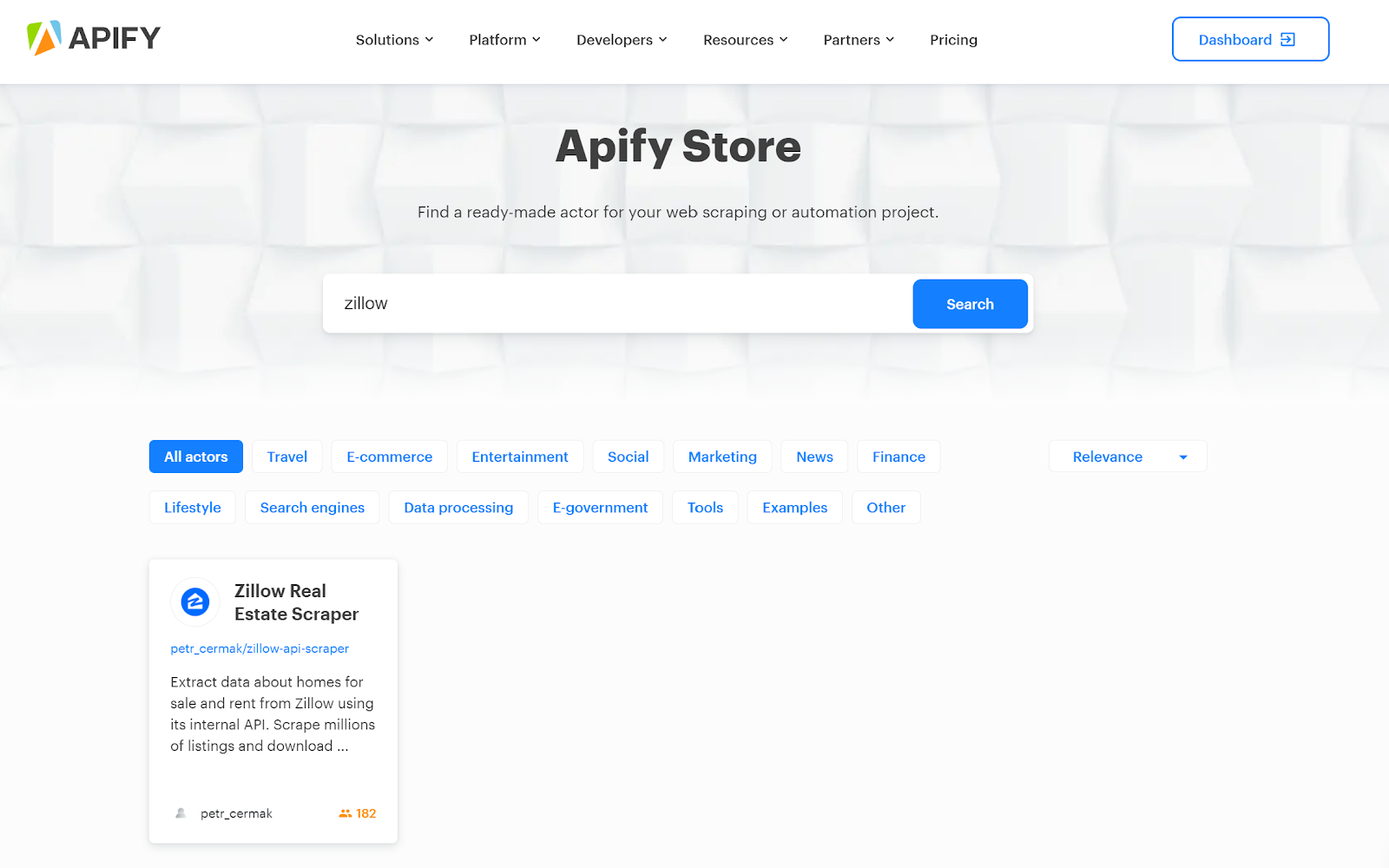 4. When you're on the actor page, click Try for free.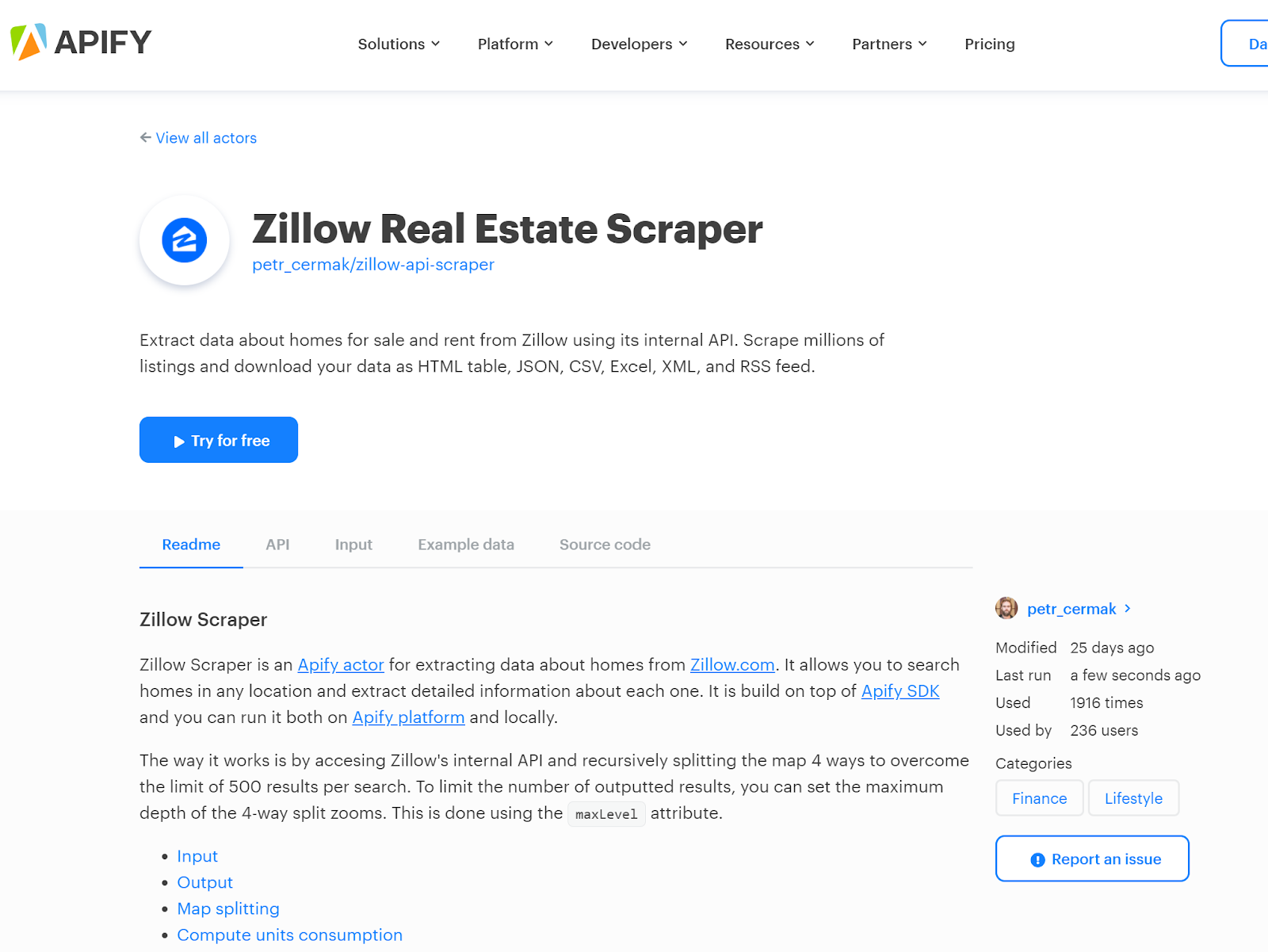 5. You'll be sent back to the Apify platform, where a new Task has been automatically created! Now you can start setting up the Zillow scraper. First, let's go to Zillow and do a search so we have a starting point. Copy the URL.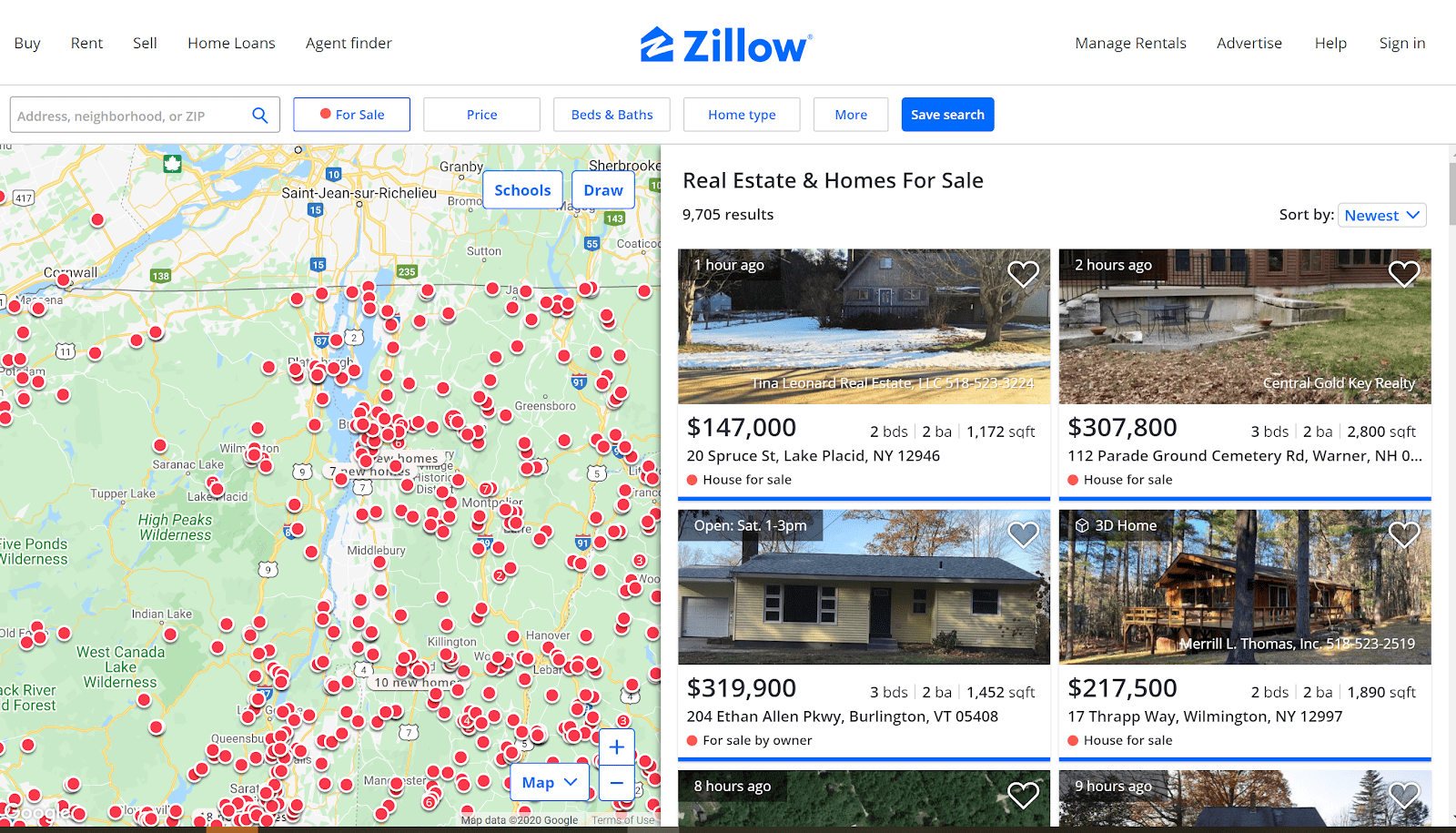 7. Go back to the Apify task and click "+ Add URL". Paste your Zillow URL into the field that appears. You can also tweak the max zoom level and max items parameters here. Higher numbers will take longer, so don't go crazy 😉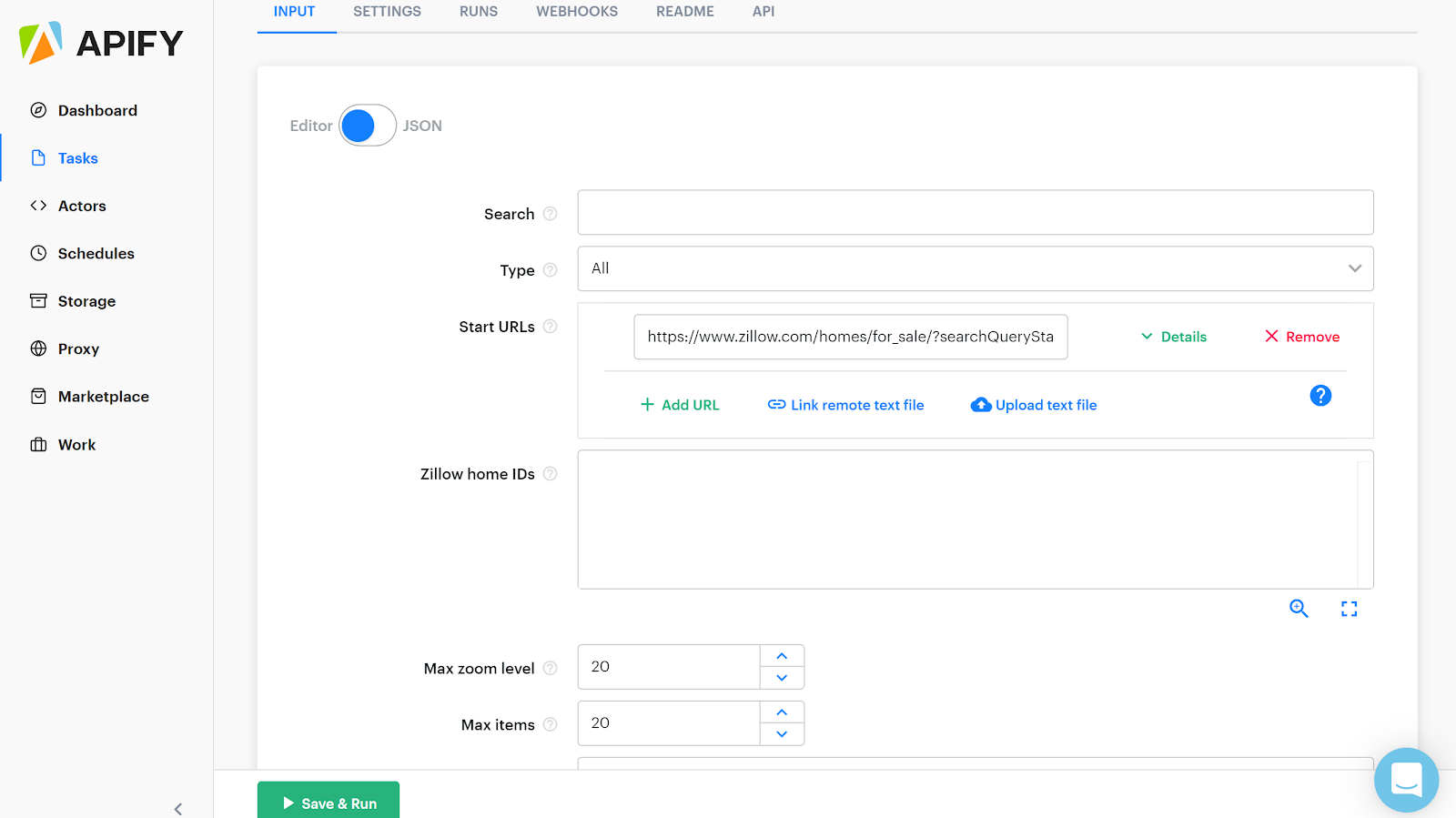 8. Click on the green Save & Run button and wait for the scraping run to finish.
9. Your task will change status to show that it is Running. Once the status changes to Succeeded, you can click on the Dataset tab to see the results.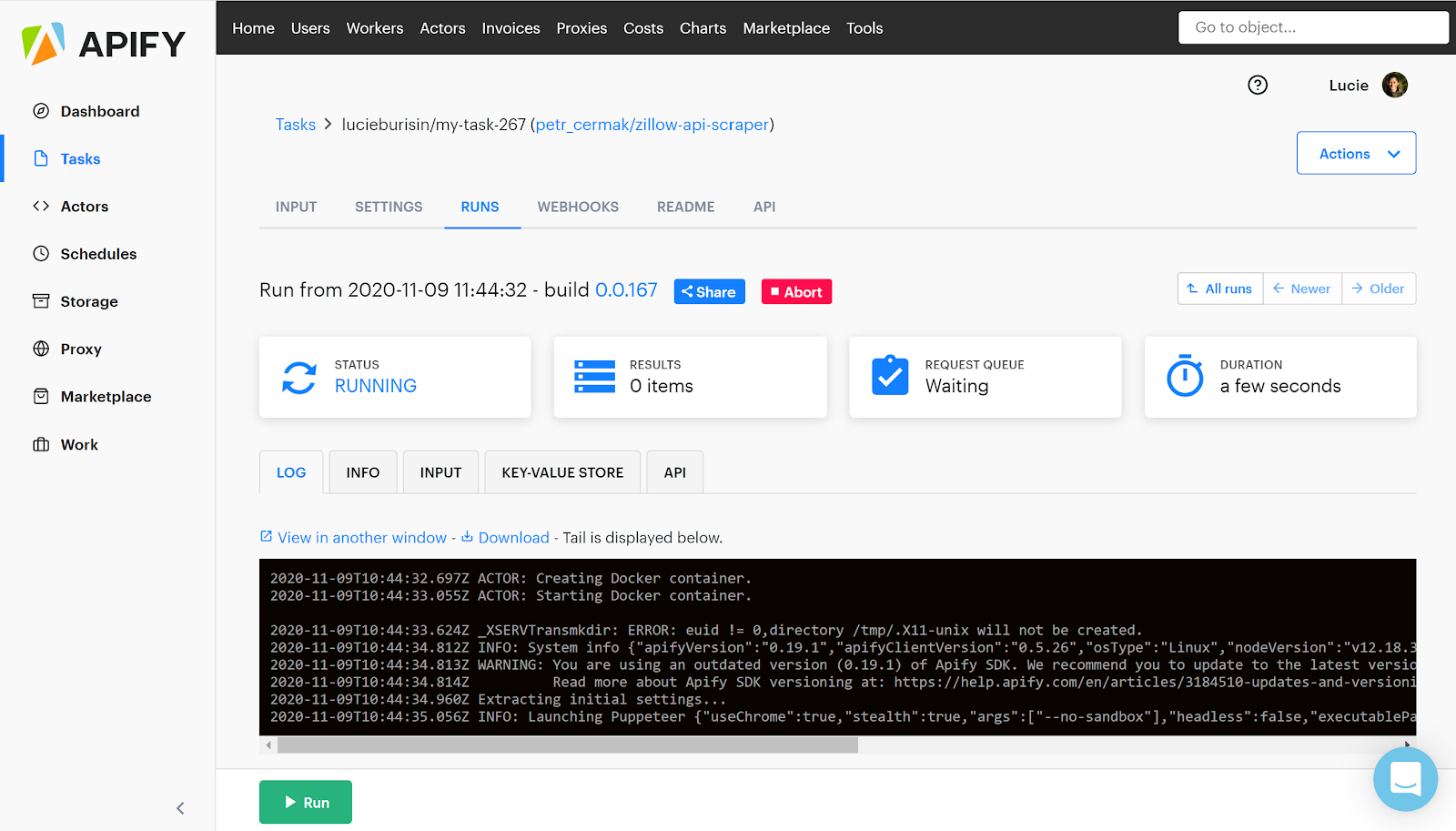 10. The Dataset tab contains your data in lots of versatile formats, including HTML table, JSON, CSV, Excel, XML, and RSS feed. You can open them by clicking on View or Download. You can then share the data, or upload it anywhere you like. Use it in spreadsheets, other programs or apps, or your own projects.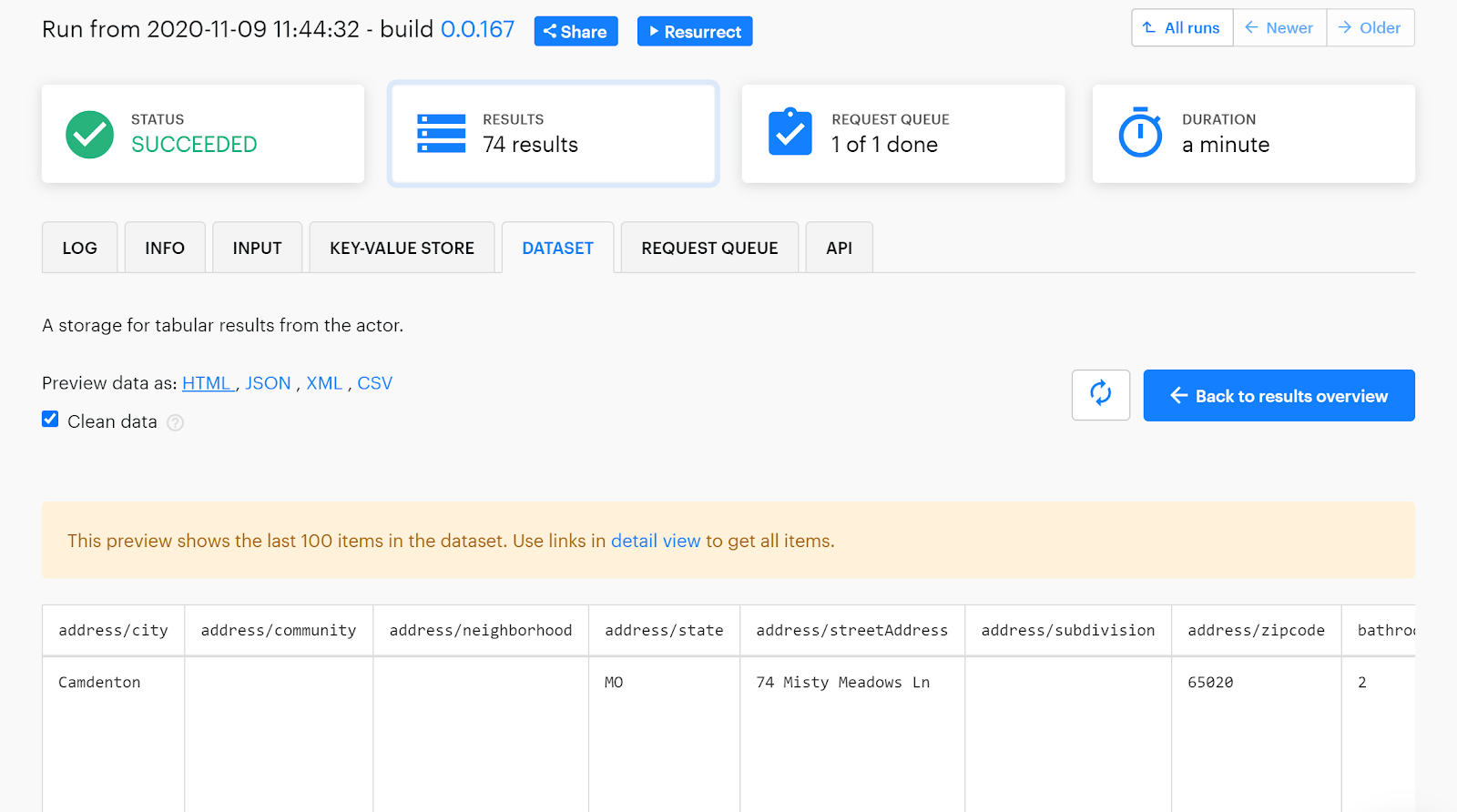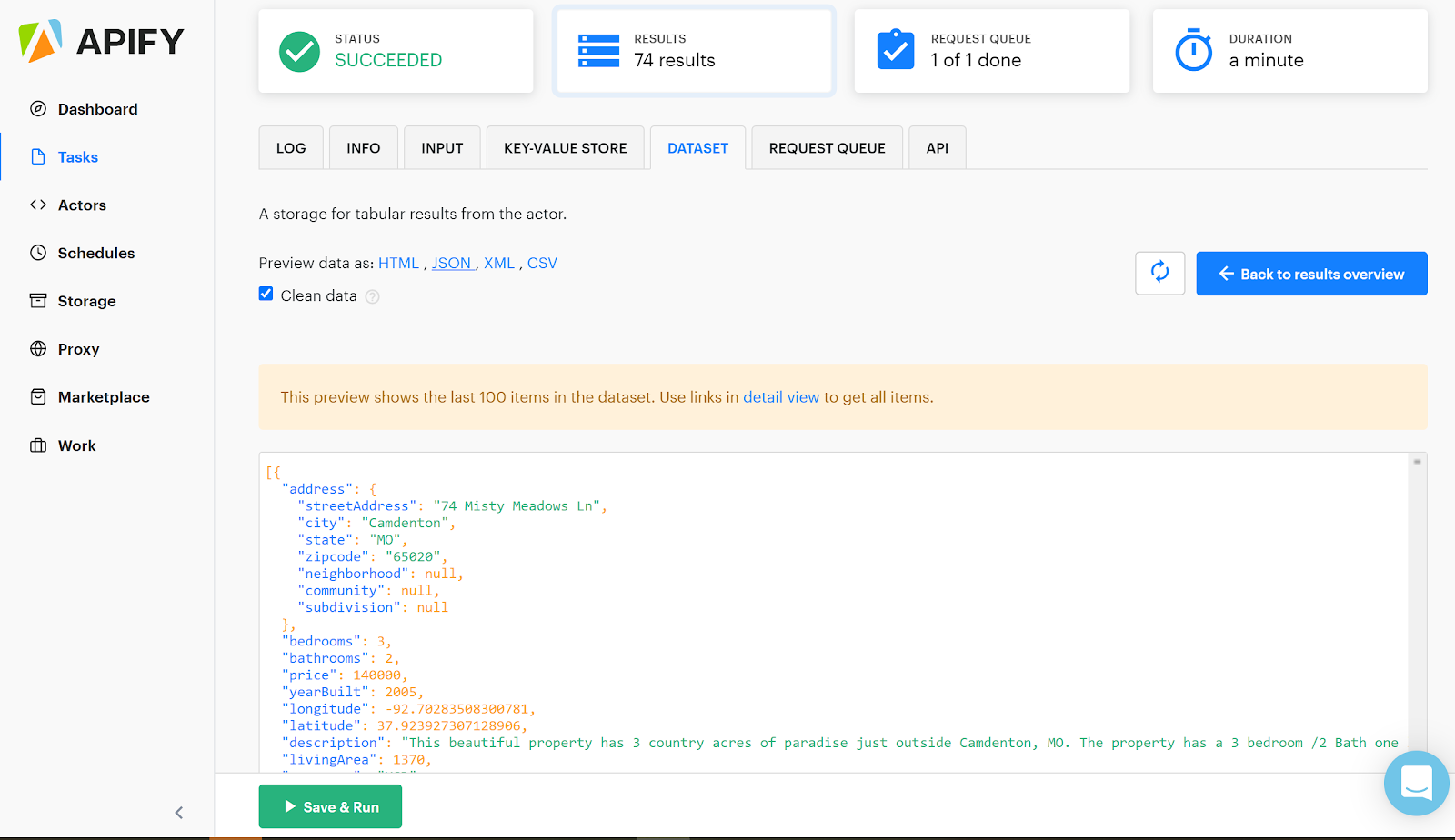 11. Have fun scraping Zillow! The scraper has plenty of parameters for you to play around with and you can tailor it to suit your needs. Email us at support@apify.com if you have any questions at all.
Remember to check out how web scraping is revolutionizing the real estate business.
---
---