For every startup, working with user feedback is not only important — it's a matter of survival. As Sam Altman puts it, you want to build a "product improvement engine" in your company. That's why we started to collect user feedback on the very first day Apify was launched in 2015. Since then, we have collected thousands of data points from customers, free users, external developers on Apify Marketplace, the internal consulting team and the many people we talked to. This data has been directly converted into perhaps hundred of product features and improvements.
But with so much feedback from so many people and so many sources, it's easy to lose track of the feedback, let alone decide which suggestions are the most important. The backlog of ideas quickly fills up with hundreds of items and just going through the list becomes a daunting task.
That's why we were looking for a more systematic way to work with user feedback. Luckily, we didn't have to look far — productboard, one of the best tools for this job, is being developed by our friends here in Prague.
Public Apify Roadmap
Today, we're launching our public Apify Roadmap, a page where you can find a list of features that were recently launched, are in development or are planned. Moreover, the roadmap contains a list of actors that we'd like to see in Apify Store. Each feature or actor has a detailed description and sometimes a breakdown into specific functions.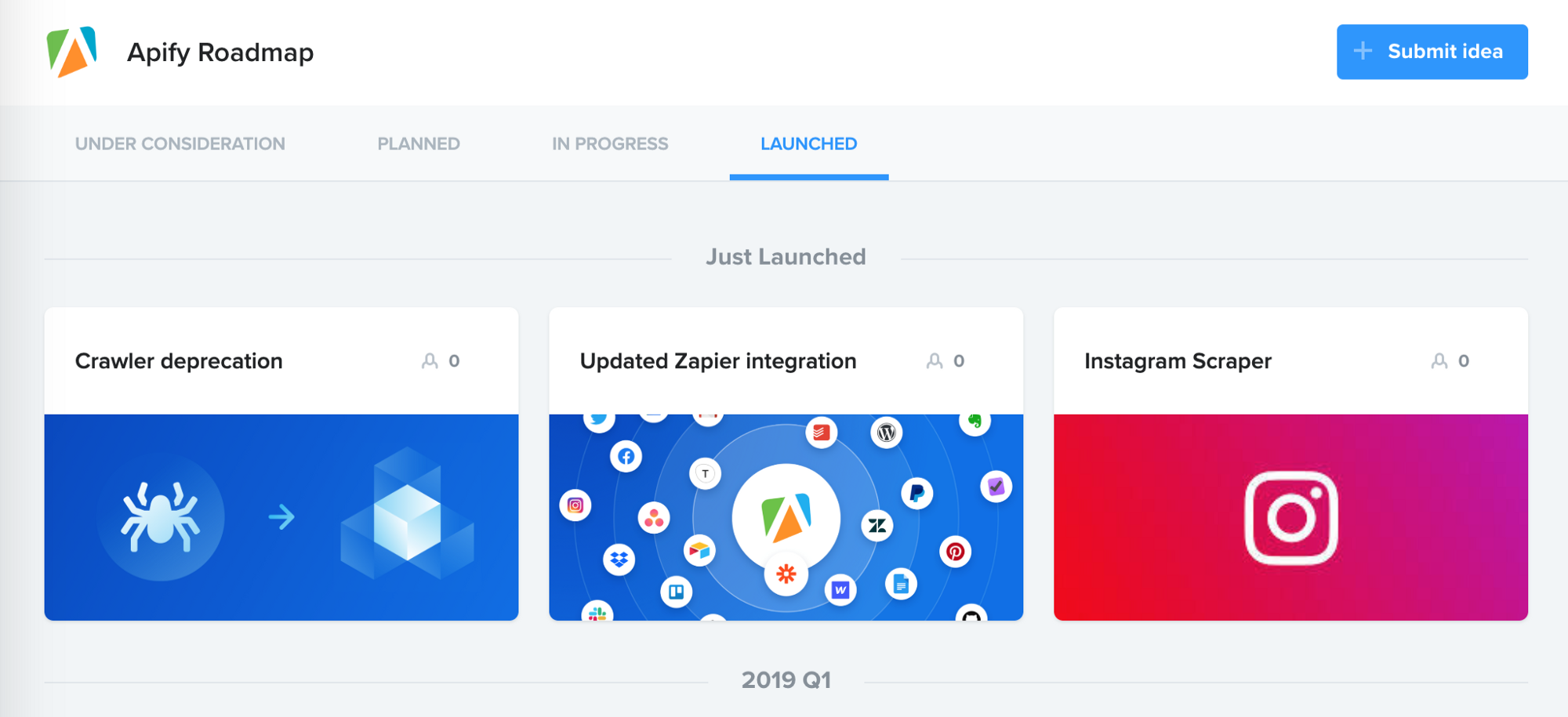 The roadmap is not read-only! You can easily vote which features or actors are important to you and leave a comment to describe your use case: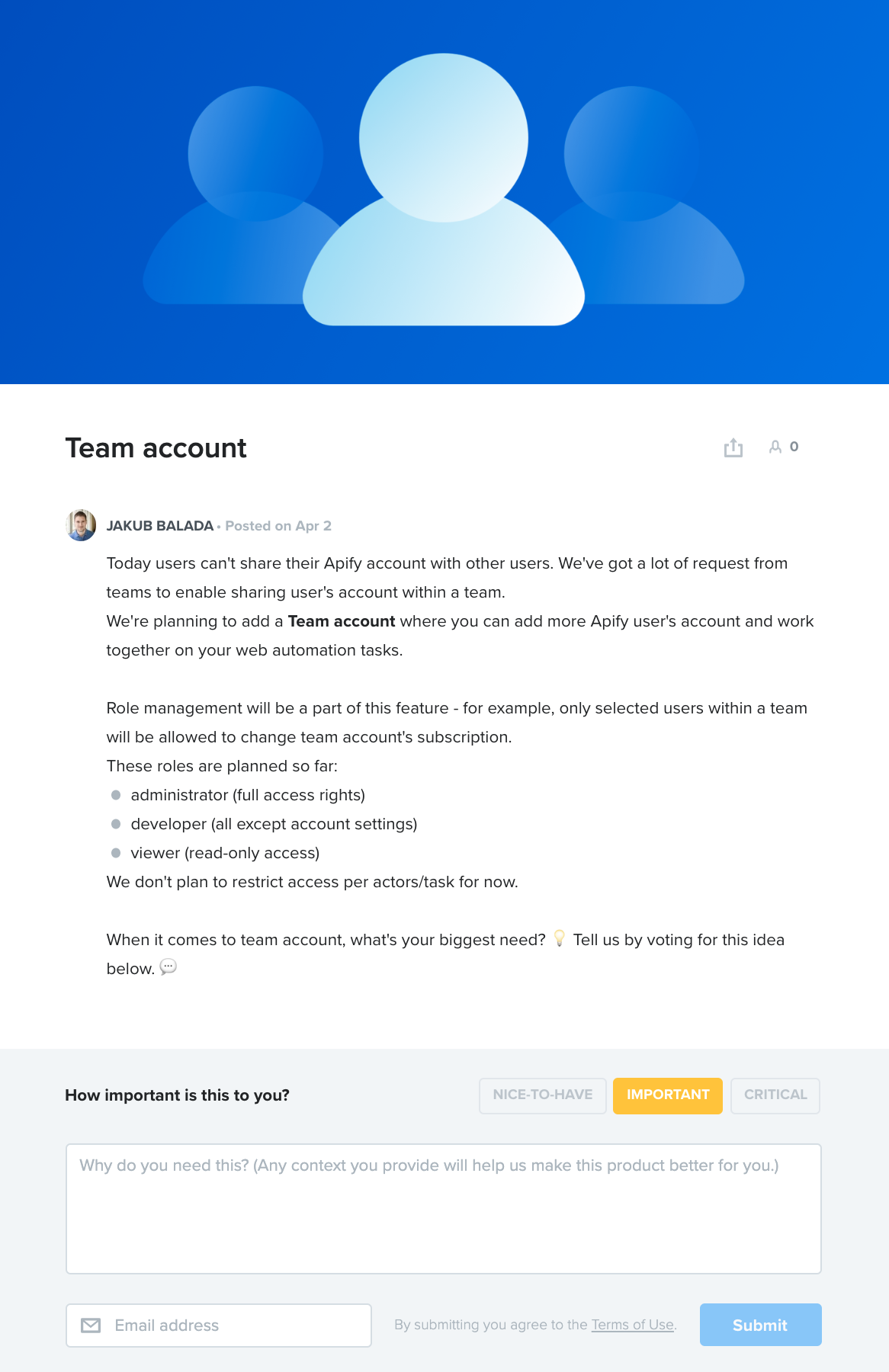 Can't find a desired feature or new actor on the roadmap? No problem, just submit your own idea and our product development team will discuss it at their next meeting.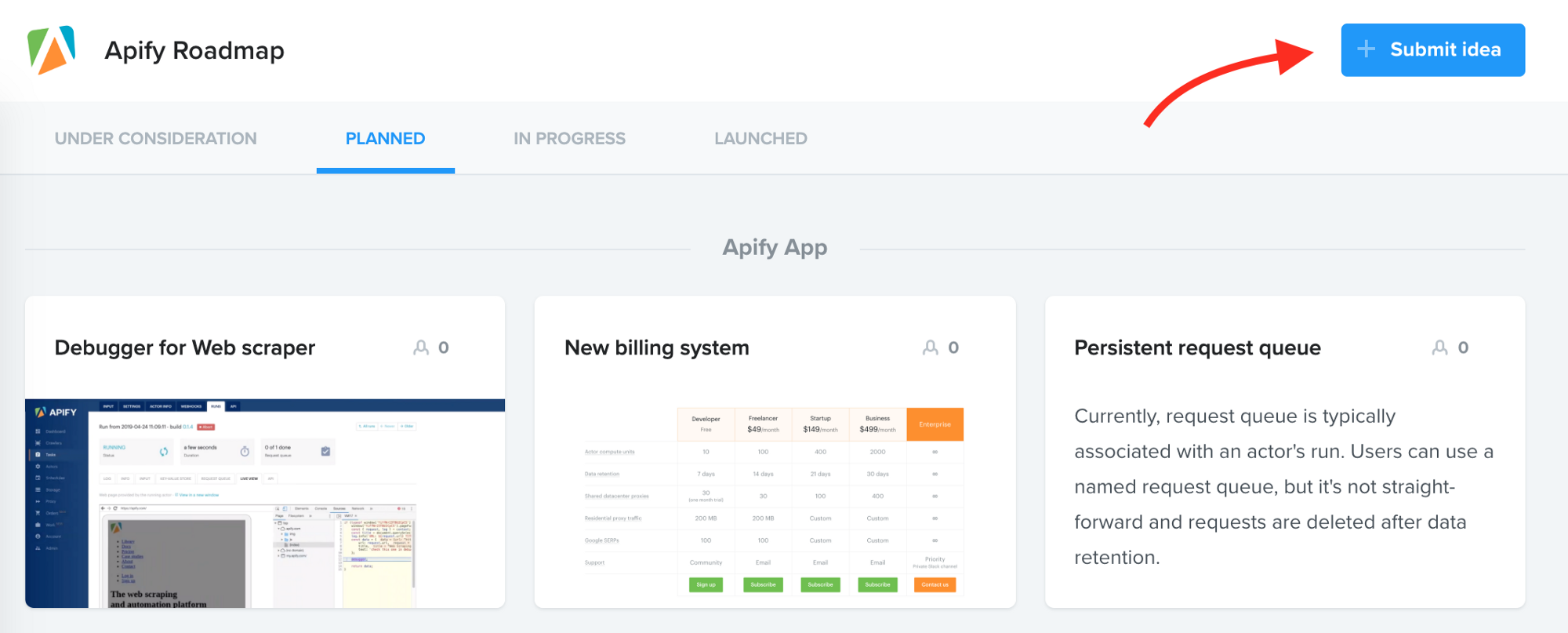 Collecting feedback at scale
The new Apify Roadmap is not the only way we collect insights. We receive a lot of feedback and interesting ideas when supporting our users on Intercom — our main tool for talking to users. If a question or comment is related to a planned feature or includes a completely new idea, we send it directly to productboard.
Similarly, productboard integrates nicely with Slack, which is used by our team and external marketplace developers for communication. Whenever there's an interesting discussion about product improvements or new features, it goes straight into the roadmap.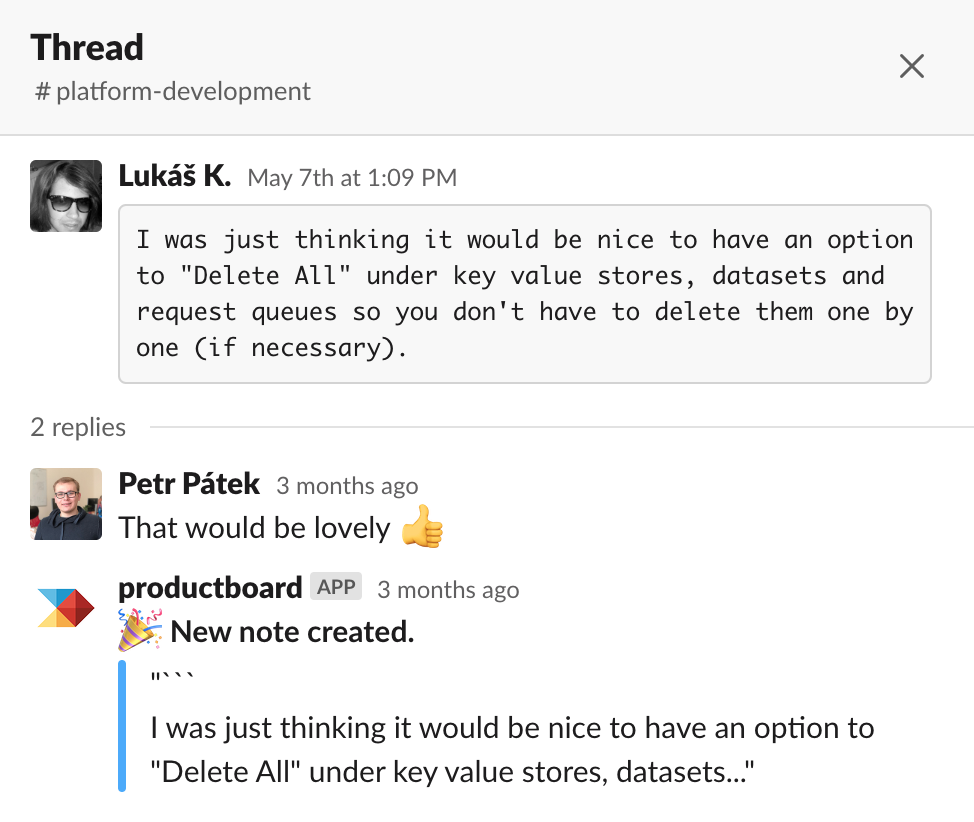 With these integrations, it's easy to quickly collect and analyze insights when preparing a new feature. For example, this is a summary of users' question about the "Team account" feature: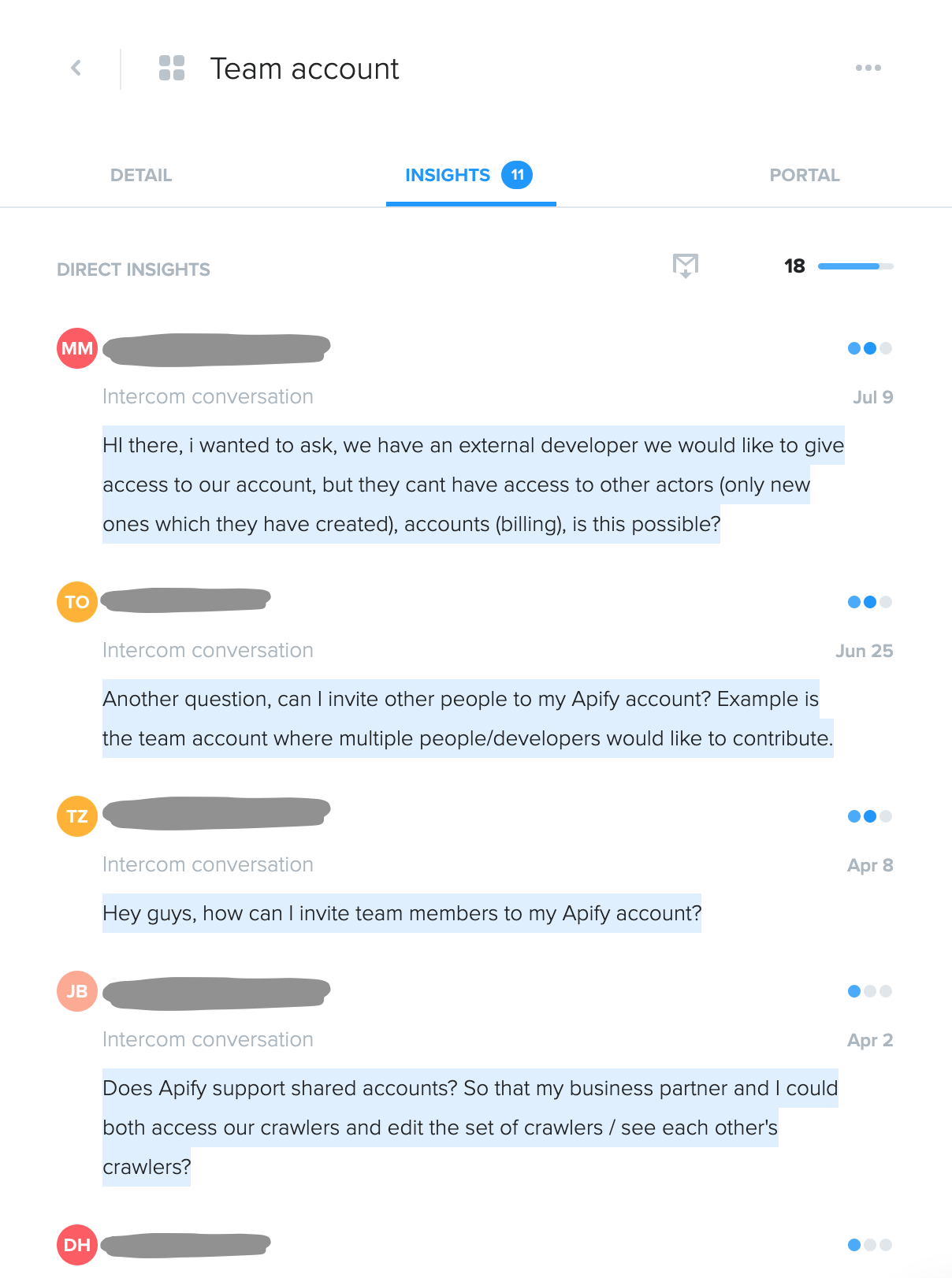 And here's the best thing: once a new feature is launched, all users who asked about it get a notification.
Conclusion
If you're curious about which features and actors we plan to build, have new ideas or if you would like to give us your opinion, please check the Apify Roadmap. We can't wait to hear your voice!