Customers can then decide which offer is best for them and accept it. Their decision is based on factors such as developer reviews, price, time of delivery, and the description of how the developer would solve their problem.
In case you're new to Apify Marketplace, here's a brief introduction. Marketplace started a year ago as a tool to simplify the development of custom solutions for our customers. We wanted to give external developers the opportunity to work with us on these solutions, and Marketplace came about as a result. It's working well, but we want to simplify the process even more, so developers like you can quickly get started on the projects you find the most exciting. And that's where the new Offers feature comes in.
How it works for developers
Now when you go to the Work section in the app (and if you're eligible to send offers), you will find projects labeled Open for offers.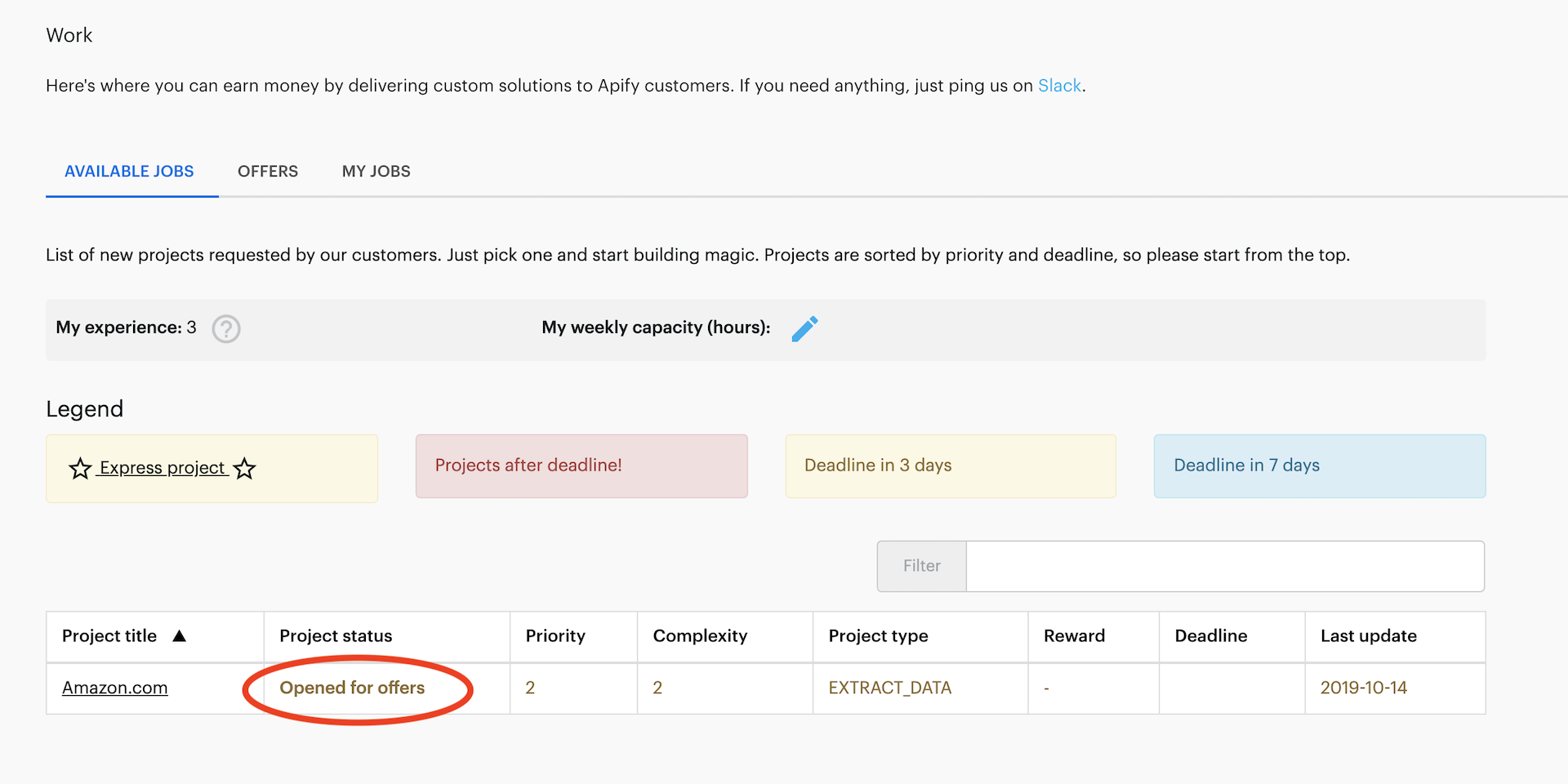 If you decide to submit an offer for a project, you'll see the following form prompting you to fill in your price. As you can't see when your offer is accepted, we suggest filling in the estimated time you need to deliver the solution and agreeing on a deadline with the customer later on. The most important piece of information is the description. This is your chance to really show the customer what you can do, so spend some time describing why you're the best choice to work on a particular project.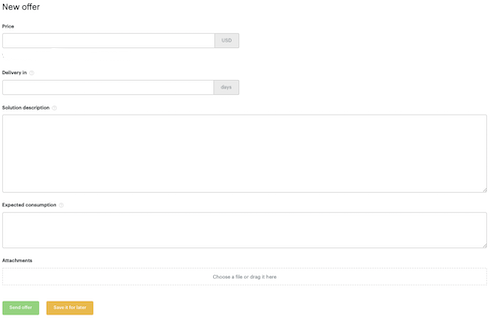 After you send the offer, you'll find your proposal under the Work > Offers tab. You'll be able to discuss the solution with the customer and agree on the potential deadline for delivery.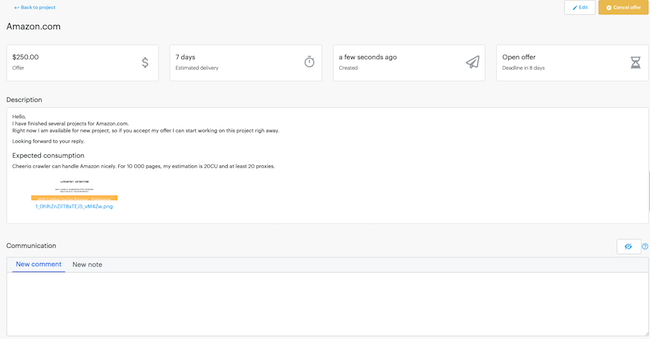 When your offer is accepted or rejected, we'll send you a notification. If you have any questions about Offers, don't hesitate to reach out to us.
If you're a developer and not a member of the Apify Marketplace, change that today and join us!
An announcement for clients will come very soon!