Many roads can lead to a career at Apify. Think you don't have the right background or experience? Think again.
As an evolving and thriving startup in the Czech Republic, Apify is constantly growing, and more and more great teammates are joining us on our journey. Who are they and why did they choose Apify?
Ondra Urban – Head of Growth
This month marks the end of yet another of my professional careers. I left a leading engineering position here at Apify to focus on helping the company grow its user base. It's an exciting move, but also a bit intimidating. I've tried a lot of careers so I'm not afraid of the switch, but this is the first time I'm making a big change like this and not leaving the company. One does not simply leave Apify.
I spent many years trying to become a lawyer. Finishing school was not the problem. It was the job. I kept switching law firms, looking for the people or the area that would interest me. But wherever I went, it was always the same. I felt like quitting every day, but stuck it out because I didn't want my education to go to waste.
With this vision of a lifetime of work that I didn't enjoy, I needed a proper hobby. I loved race cars, so I decided to train as a mechanic. I even got hired at a classic car garage and helped restore old BMWs and Aston Martins. I still remember the faces of the crew when I told them I was a lawyer and I wanted to work there for free.
I then started sending emails to Czech racing teams, asking if I could join them on track, helping with whatever they might need. To my own surprise, it worked. I would spend days on track, helping the crew where I could, and instead of getting money as a reward, I could drive the cars when the races finished. It was a dream.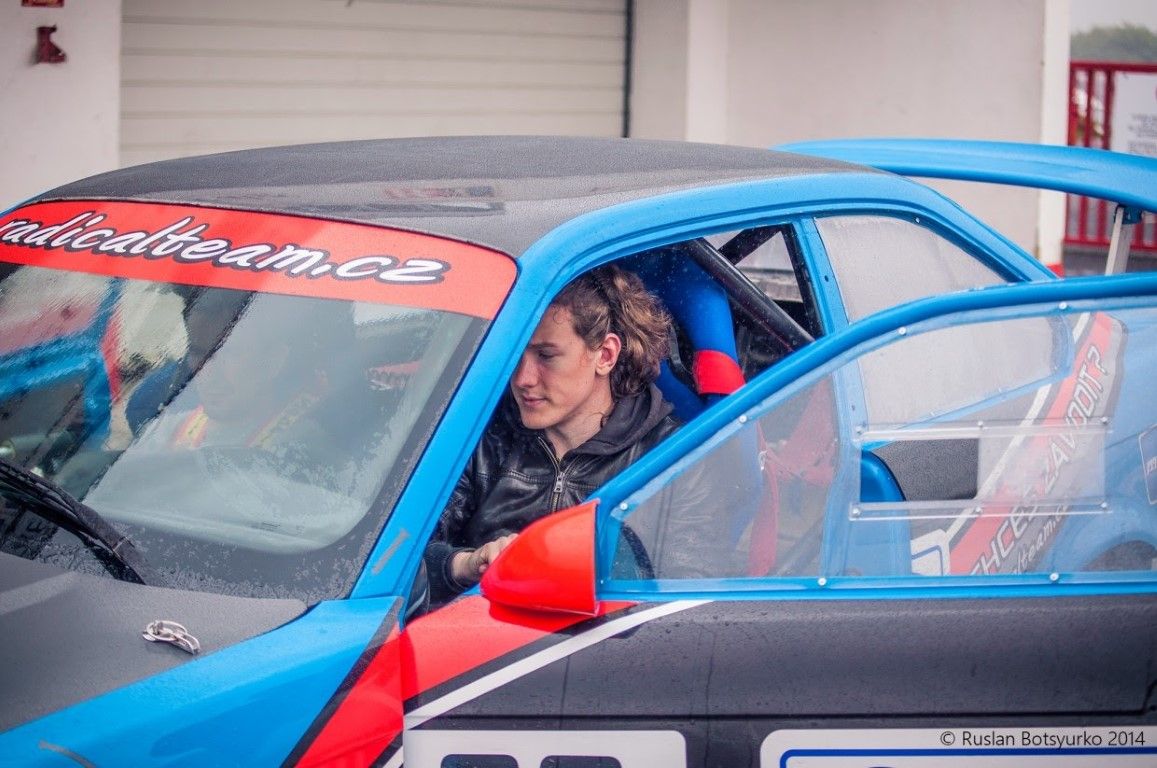 Early startup vibes
Little did I know that my career in tech would start on track. I met Michal Bláha there, one of the early internet entrepreneurs in Czechia and he had a project in mind. He would build a classified ads aggregator and I would help him with all the legal stuff. We even pitched the project at StartupYard and got some funding for it.
Well, it failed. But thoughts of startups stuck with me. One day I was drafting contracts while on vacation and it finally dawned on me that this was not the life I wanted for myself. I wanted to do something that I enjoyed and found meaningful. And I had absolutely no idea what that could be.
With a nothing to lose mindset, I started applying to various positions at tech startups. Most rejected me right away, some invited me for a chat and then offered me a sales position. Now I know why. My tech stack: Proficient in Microsoft Windows and Office.
Falling in love with code
To get some proper skills, I reduced my lawyer commitments to part-time and applied to college to study IT project management. I wasn't at all interested in coding, but I needed to learn some to get into the program.
The next few months were a blur. I fell in love with programming unconditionally. I often coded for ten or more hours a day, consuming one online tutorial after another. I started with Ruby but quickly switched to Node.js. It felt great. I could make the computer do things. And most importantly, I could create a function and never write the same stuff again. If only there was a function for drafting purchase agreements.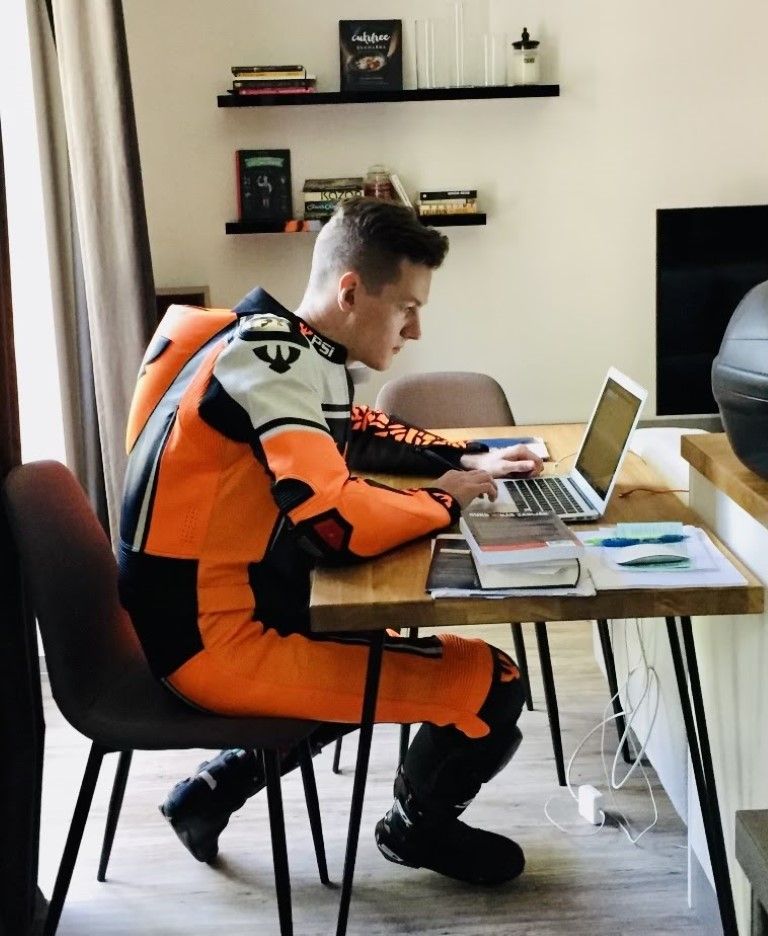 After a year of relentless coding, I got my first job at a big software company. I remember talking to the chief architect on my first day at work. It was blatantly obvious that I was in way over my head, but the guy was absolutely brilliant and instead of having me fired, he sculpted me into a programmer. Thank you, Petr. Without you, I would not be where I am now.
Another year later, the project we worked on was finished and I felt that if I really wanted to grow as a programmer, I needed to look elsewhere.
Finally finding my home at Apify
If it weren't for the startup with Michal Bláha, I might have never joined Apify. After the guys accepted me, they told me that I lacked experience, but they knew Michal, so before rejecting me they wanted to ask him for a reference. Luckily Michal knows how to sell a person and I got the chance to prove myself.
A few months in, the team gave me ownership of our open-source SDK. I couldn't have been happier. I enjoyed the opportunity to shape the product and the responsibility that came with it. I soon discovered that this was the core of Apify culture. Anyone could take the lead with a project, if they were willing to own their mistakes as well. I refactored part of our backend, redesigned and rewrote our API client and initiated many of the open-source libraries we have today.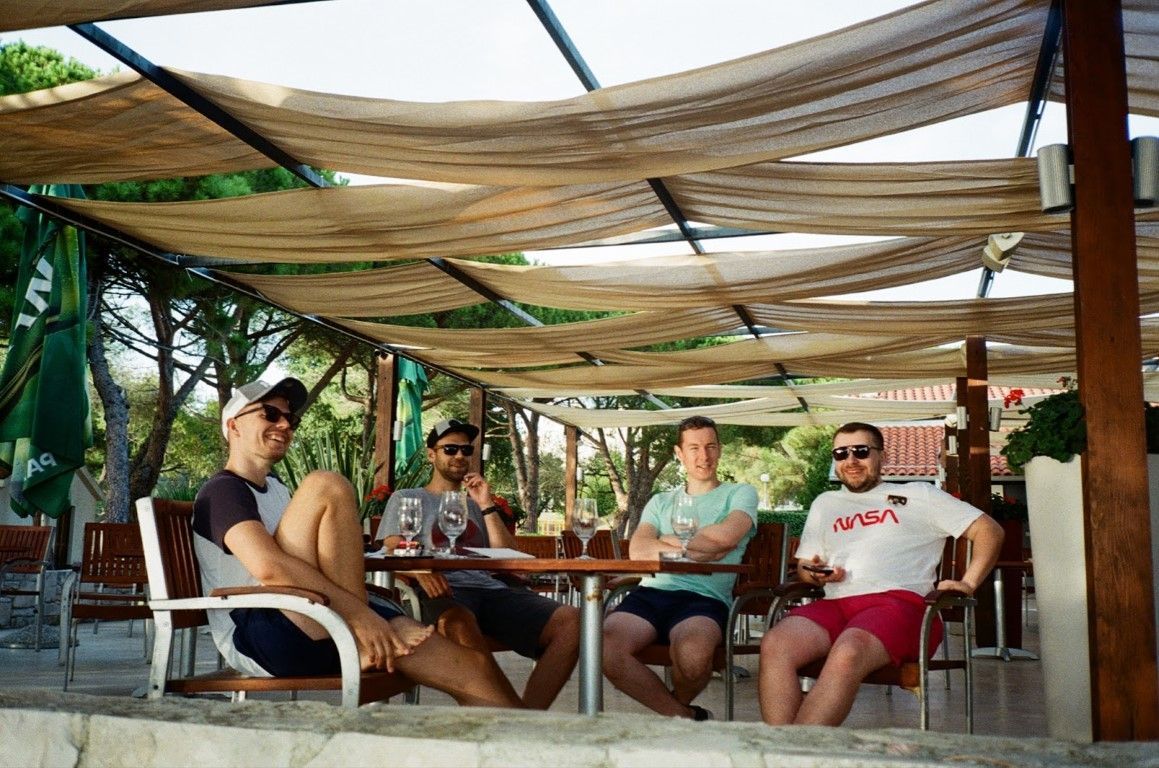 As the company grew from 10 to 60 people, my responsibilities shifted towards management, but the culture still allowed me to get my hands dirty and pursue new ideas. If I wanted to hire someone, I could. If I wanted to speak at a conference, I was encouraged to do so. And as my team grew, I entrusted them with their own responsibilities, passing the culture on.
Web scraping is a fascinating discipline and building a cloud platform is as challenging as it gets. But the things that made me love Apify were not only the engineering challenges. It was the vibe and the people. I have found friends here and colleagues that I admired. I finally felt I could realize my potential and that nothing stood in my way.
This month, I'm changing careers again, but I'm sticking with the company. Apify skyrocketed my growth and became my home. And when you're invited to fly a rocket ship, you don't want to get out.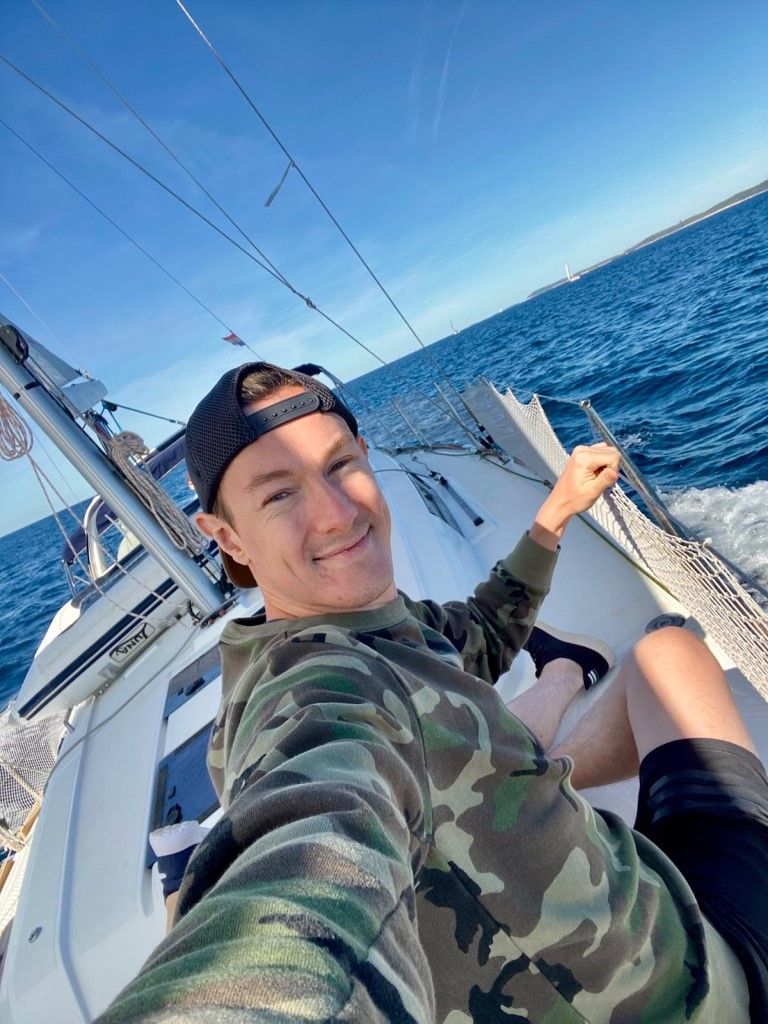 Read other stories from our inspiring Life in Apify series. We wanted to give our users — and potential new hires — an idea of what working at Apify is like, what kind of people we hire, and what led them to where they are at now.