Join the Apify Affiliate Program
We're excited to announce that we've just launched an Apify Affiliate Program.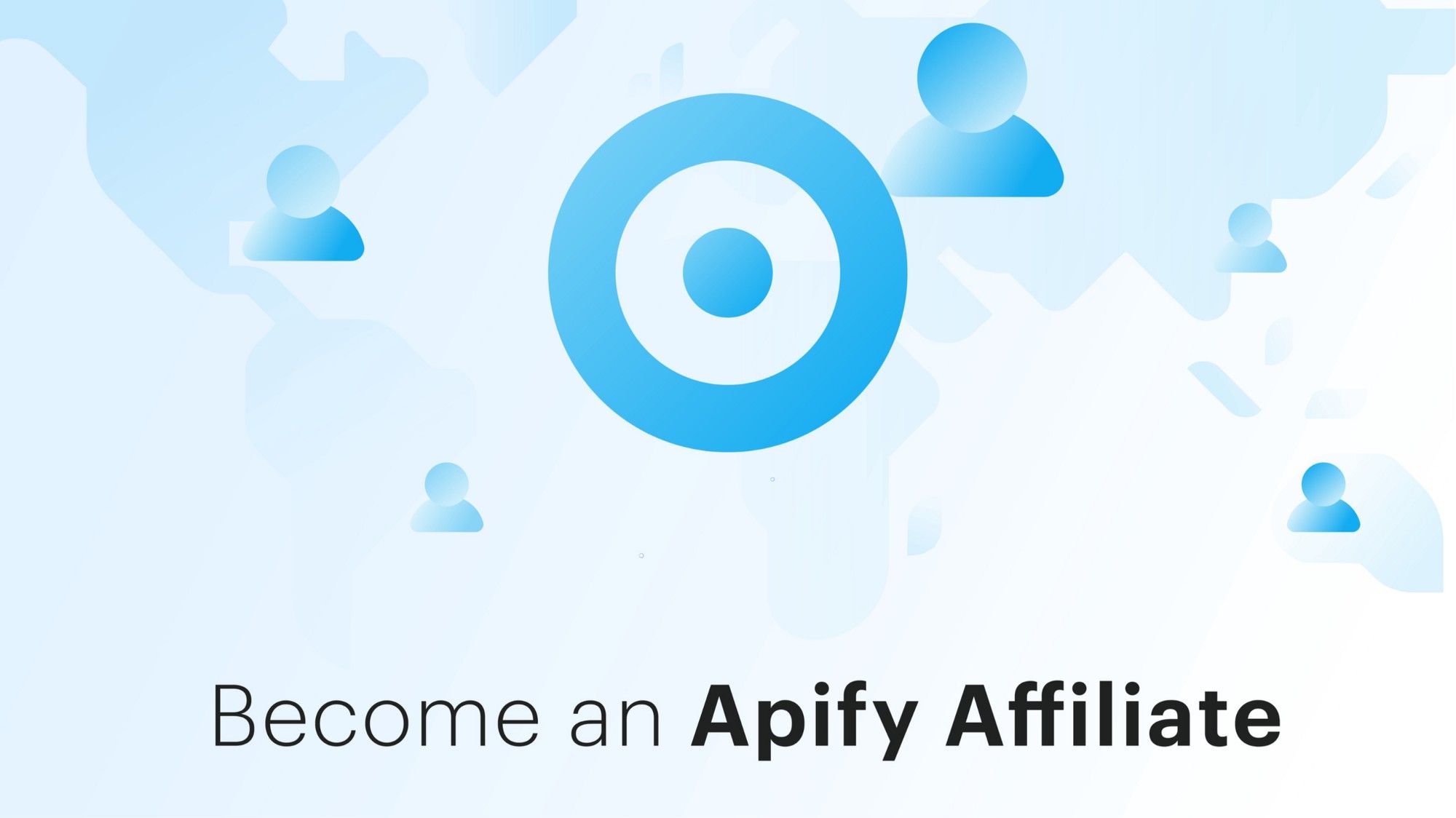 ​What does that mean for you?
The program is open to anyone who can refer our web scraping and automation solutions. Send a customer our way and get a recurring commission as our affiliate — with no limits on what you can earn!
We have several models for our customers — Apify Store (subscription plans for using ready-made tools without further assistance), Marketplace (where we connect external developers with customers), and Enterprise (fully managed solutions from Apify experts). Your possible audience ranges from individual developers to startups as well as Fortune 500 companies.
Become an affiliate and boost your income from all those streams!
How does it work?
Simply register and you'll receive unique links to share with your audience. We'll also provide you with information on what to share. Learn more about the program and terms here.
​Join now​
What else is new? We've been working on new and updated public actors for you. Give them a try!
New public actors
Extract public profile information from Facebook pages and service listings. The actor scrapes data from Facebook posts, comments, reviews, and more.
We're happy to see that the coronavirus APIs are gaining traction. This actor aggregates data from all the Apify COVID-19 public actors and unifies them in one overview dataset. Use it for your COVID-19 reports and overviews.
Updated public actors
We recently released a new version of this actor to fix an issue with capturing post comments. Now you can get back to enjoying that valuable data. Try it out to extract links to photos, comments, and detailed information about Instagram pages.
The new version is more user-friendly for non-developers and has an updated readme which describes the actor and input types. Give it a try to send messages to Slack automatically. It can be used instead of email notifications and is ideal to combine with other actors monitoring successful runs, errors, and more.
Want to share the features you'd like to see in our next new and updated public actors? See the Apify Roadmap and let us know.
That's all for now! For the latest news, follow us on Twitter.