Apify turns websites into APIs, so we decided to do our part in the fight against COVID-19 by turning official COVID-19 stats into APIs that can be used by other apps.
Use these coronavirus statistics APIs to check out the latest data on tested and infected people in multiple countries.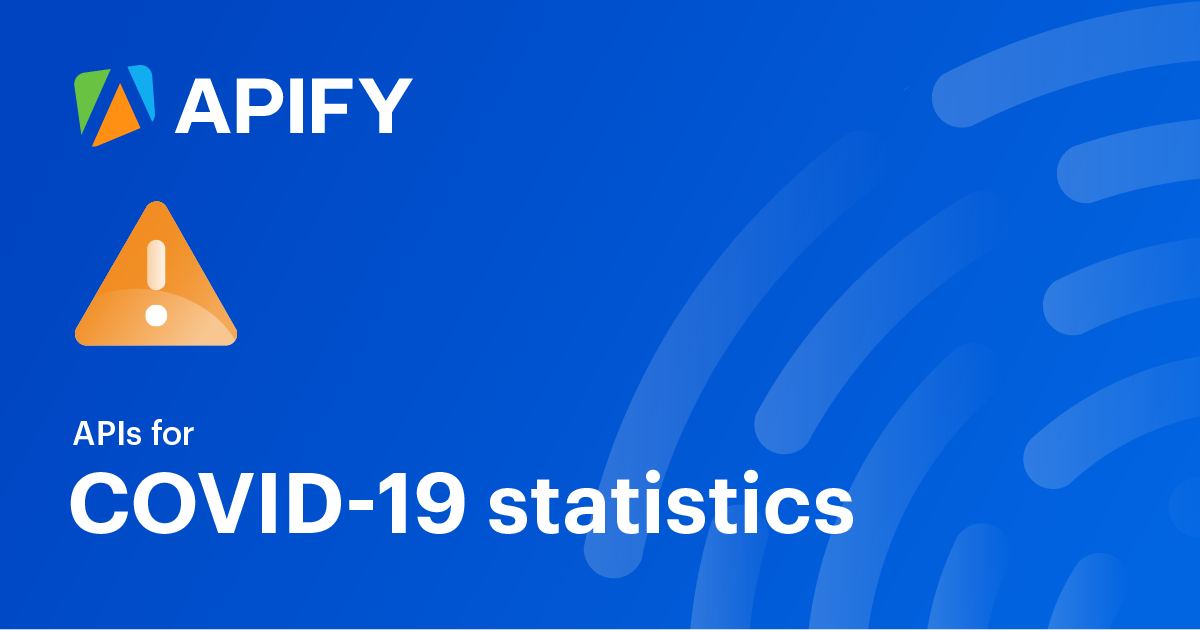 The actors are already scheduled, and the data is available on public URLs. They're also open-source, and free to use without limitations.
Looking for data about COVID-19 from a page that doesn't provide an API and is not yet listed? Just let us know at hello@apify.com and we'll set it up! And if you'd like to join us in the fight, you can help us expand the list of countries by setting up an actor of your own for another country.
We owe a big thanks to the Apify Marketplace developers who worked tirelessly to set up these configurations as quickly as possible. Have a web scraping or automation project of your own that you need some help with? Get in touch!
Lastly, we'd like to offer free compute units to journalists and scientific and research teams so they can get the information they need to combat this virus. If you're interested in this offer, just reach out to us at hello@apify.com.
Stay safe!
---
---